Chanakya fame Dr. Dwivedi appointed for TV Serial Upanishad Ganga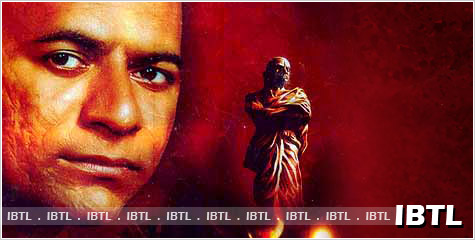 The impact of televised media is tremendous, as seen by the success of the TV serials on 'Ramayana' and 'Mahabharata.' The theme of the Upanishads, however, is unique and has never been telecast as a serial to date. Chinmaya Mission is privileged to take up this project under its new wing, Chinmaya Creations.

Upanishad Ganga is a made-for-television serial that will be dedicated to Pujya Gurudev Swami Chinmayanandaji, who began his spiritual work with teachings on the Upanishads.

In each episode, the main Upanishadic concepts will be explained through a blend of traditional and contemporary approaches, through drama, dance, music, and captivating stories. Each episode is aimed at depicting teachings that have practical implications in daily life and that inspire individual, inner transformation.

The episodes will address both:
1.The lay audience or the general public, who know little about the Upanishads
2. the scholars who are already exposed to this knowledge.

This serial will emphasize the Upanishadic message that All problems are due to lack of right thinking. Human life is rare and precious. Its main purpose is to inquire into and realize the supreme Truth, which is the support of this world and the Self of all beings. This Realization can be gained through purity of mind and the Upanishadic wisdom learned from an enlightened Master. The realized Master ever remains engaged in the welfare of all beings.

A core team of Chinmaya Mission acharyas and scholars will do the research and conceptualization for each episode. Chinmaya Mission has selected and appointed Dr. Chandraprakash Dwivedi (of 'Chanayka' and 'Pinjar' fame) as the Creative Director of this serial.

The serial will be in Hindi, as its largest audience will be Hindi-speaking. Eventually DVDs with subtitles and/or dubbing will be released in various languages.

The serial will consist of a total of 52 episodes. The cost of each episode is approximately Dollar 35,000. To date, over 13 episodes have been completed and previewed by the creators as well as people from different backgrounds. Their high acclaim and positive feedback has been greatly inspiring.

All interested donors are invited to value this project to donate generously. All donations are tax-deductible.

Interested donors who wish to donate in US Dollar may contact their local Chinmaya Mission centers and specify the purpose of the donation. Donors who wish to donate in Indian rupees may contact Central Chinmaya Mission Trust at ccmt@chinmayamission.org.
Share Your View via Facebook
top trend
what next
IBTL Gallery