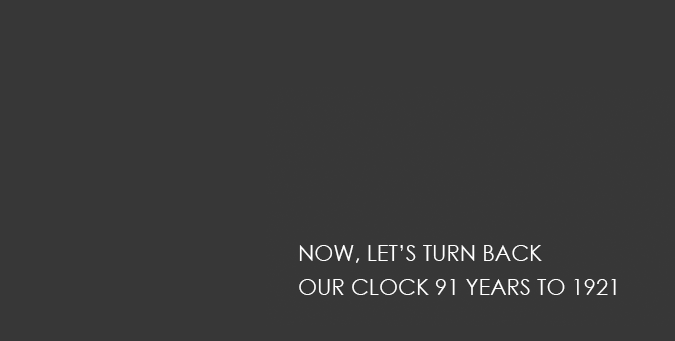 This Saturday, 11th of August, 2012, will go down in Mumbai's, and India's history as a day of shame and ignominy. On this day, nearly 50000 muslim 'protesters', many of them armed with metal rods and sticks, went on a rampage in Mumbai torching buses and cars and media and police vehicles. Only that, Mumbai Police commissioner already had enough intelligence input that this could happen, as calls were made to muslims in Friday Namaaz to gather in large numbers at the Azad maidan on Saturday to protest against the 'atrocities against lakhs of muslims' in Burma and Assam. Mass SMSing was also done to move muslims, the SMS content being completely out-of-sync with the facts and meant to instigate them.


What makes it distinctly ignoble, is the fact, that despite having information that this could happen, even when this was happening, when the mob was rioting, the police didn't have the political permission to act against them. The rioters were throwing stones at policemen, molesting women police officers, and police had their hands tied to the will of their political masters. Eventually, the policemen fired killing 2 rioters, but nearly 50 policemen had suffered injuries and public property worth of crores had been destroyed.
So much for the appeasement!
Now, let's turn back our clock 91 years to 1921.
Moplah killings. After the failure of the Khilafat movement, Mopla muslims massacred over 5000 Hindus in Kerala's now Malabar district. Annie Besant, the great freedom fighter described it as, "They murdered and plundered abundantly, and killed or drove away all Hindus who would not apostatize. Somewhere about a lakh of people were driven from their homes with nothing but the clothes they had on, stripped of everything. Malabar has taught us what Islamic rule still means, and we do not want to see another specimen of the Khilafat Raj in India."
But what did Congress leadership, (Gandhi) say? He said that they were brave and religious warriors fighting for their religion! Of course, supporting the fundamentalist muslims' cause, the Khilafat Movement was Gandhi's brainchild to get muslims into freedom struggle. The first classic case of minority appeasement which sowed the seeds of partition and all that followed.
Fast forward to 7th November, 1966, from M K Gandhi, to Indira Gandhi. The then Prime Minister of India ordered the police to fire on peacefully protesting unarmed Hindu sages, women and children who were demanding a bill against cow-slaughter, killing numerous sadhus in the process.
Sounds familiar? Cut to 4th/5th June, 2011. Ramlila Ground, Delhi. From Indira to Sonia.
Delhi police, succumbing to the will of their political masters (read, Sonia Gandhi), lathicharges sleeping protesters, many of them women and children, who had fasted all day, in the process injuring many and resulting in the death of an elderly lady, Rajbala.
These incidents are there to highlight how the Indian state deals with protesters depending on if they are peacefully agitating Hindus or rioting rampaging muslims.
And that's not all.
Can we ask why Jama Masjid's Imam Bukhari is not under Police arrest despite the court having issued non-bailable warrant against him, twice? How much time did the police take to arrest Acharya Balkrishna on a case that looks motivated even to a naïve observer?
Can we ask why the Delhi government and MCD allow muslim miscreants to build a mosque illegally at the Subhash park, which is a public property, just on their whim that the wall that was found in Delhi Metro's excavation belonged to a mosque? To expand IGI airport, functional temples are removed. Hindus don't mind for nation's development takes precedence over their religion for them. And, after finding a wall in the ground, Delhi Metro's route is altered so that muslim miscreants can raise a mosque there!
Maharashtra's MLAs are suspended from the assembly for saying Ganpati Bappa Moraya in the assembly, but Owaisi openly threatens of rioting (which actually happened just days later) in the parliament and no action happens against him. Can we ask why?
Can we ask why only Muslim girls are entitled to Akhilesh Yadav's new scheme giving them 30000 Rs. Or can we ask why Mamta Banerjee is paying salary only to Imam's of mosques from public money, and not to Hindu pontiffs and priests?
This is not some muslim organisations doing it, it is the secular Congress and its allies' governments doing it, and we just saw, since the time of M K Gandhi.
Well, there's a simple answer.
India is being ruled as if it were a part of a 'Greater Pakistan', where Hindus' life, respect and dignity has no value, and muslims call the shots. It's the sacred duty of Congress governments to appease them to the fullest, howsoever, anti-national the cause be.
That is what the submissive majority of this nation has been reduced to, in effect, the helpless Hindus of 'Greater Pakistan' which was once, Bhaarat. Time to stand up, and change it, forever.
PS: To know in minute details how it's not just about the government machinery or the muslim organisations, but even otherwise, Bhaarat is internally becoming what looks similar to a Greater Pakistan, read this long but highly
insightful article
on CRI.
Share Your View via Facebook
top trend
what next
IBTL Gallery