Epitome of Change Narendra Modi – IBTL Opinion Poll 2013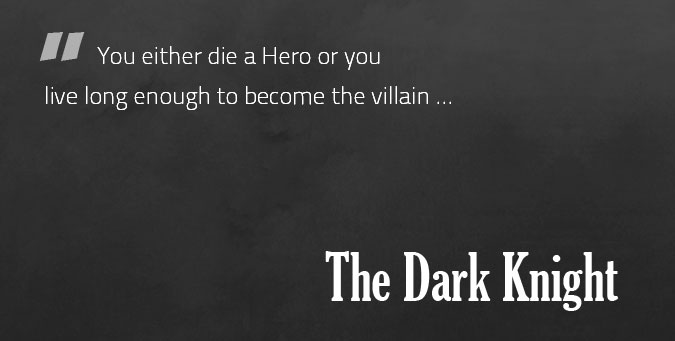 "You either die a Hero or you live long enough to become the villain".
Many of us have seen the famous Christopher Nolan movie, 'The Dark Knight'. This dialogue by Harvey Dent stays in our memories and is found to be valid, in the perspective of many eminent personalities in our day to day life; the most recent one being BJP's age long senior leader, Lal Krishna Advani, who very much like Sachin Tendulkar is facing widespread criticism, at the autumn of his career. Reportedly Advani, did not want Narendra Modi, to be projected as the NDA PM candidate.
As per him, most of the resources in BJP-NDA would be spent in defending that BJP is secular and the core issue for 2014 elections, which is rampant corruption by the UPA government would be kept at the backburner. Whether he is correct in his assessment remains to be seen, but our survey definitely does not fall in line with Advani's assessment. Advani's contribution to BJP is unmatched. He has nurtured and served his party for more number of years than Narendra Modi has been in this planet. Along with his friend and former PM AB Vajpayee, he was responsible for increasing BJP's tally from 2 Lok Sabha seats in 1984 to 182 seats in 1999.
In the 2nd part of IBTL Pre Poll online survey (Read Part 1 here), we would see what impact Narendra Modi does have among the voters. We would also try to assess some his well known criticisms and check how true they are. Is Narendra Modi limited to Gujarat and Social Media? Is L K Advani, right in his assessment, that projecting Modi would lead to a drift among the voters? Also this part would cover the seat projections for the Hindi heartland including the BIG Uttar Pradeh, Bihar, Madhya Pradesh etc. The Seat projection would also be made for 2 different scenarios. Also covering, if Alliance is a bone of contention, why should a party go out with a non synergic alliance and why BJP should do away with Alliance?
Scenario 1: Narendra Modi is not declared the NDA PM candidate
Scenario 2: Narendra Modi is declared the NDA PM candidate
In, both the scenarios, it would be assumed that NDA is intact and consists of following constituent parties: BJP, Shiv Sena, Shiromani Akali Dal, Haryana Janhit Congress, INLD, Nationalist People's party, Nagaland People's Front. UPA would consist of following: INC, NCP, National Conference, Kerala Congress, and Muslim League. All other parties would fall under 'Others'. We would not show any projection for Political blocks as Third Front or Fourth Front, because of the confusing nature of the constituent parties and the extremely high volatility of these blocks.
The JDU has officially split from NDA, therefore, as per the recent developments in the news, we have decided to exclude it from NDA and show it as a separate block to present a clearer picture. We would however also project the seats for Bihar for various, permutations and combinations among the constituent parties so that an exhaustive analysis is arrived out at for Bihar.
IBTL Opinion Poll Survey
Presenting some of the facts of the survey in which 5684 respondents took part.
Among the traditional BJP supporters 31.5% respondents said, they would not vote for BJP if Narendra Modi was not declared NDA PM Candidate. The corresponding figure for traditional voters for NDA allies, excluding BJP was 33%

Of those Voters who voted Congress/Others last time and before that and wanted to vote BJP this time, 65% said they would vote for BJP, if and only if Narendra Modi was declared NDA PM Candidate

Incidentally 3% of the traditional NDA voters also said that, they would desert NDA if Narednra Modi is made the PM candidate

Not surprisingly, 6% traditional voters in Uttar Pradesh said, they would not vote for BJP if Modi is the choice of PM as compared to 42%, who did not hesitate to desert BJP, if Modi was not NDA's choice for PM

The biggest surprise came from South India. In Kerala, 39% new voters would take the plunge with BJP if they saw Narendra Modi as the PM face; the numbers were 38% for Karnataka, 21% for Andhra Pradesh and 19% for Tamil Nadu. However, 5.5% in Kerala, 4% in Karnataka, 4% in Tamil Nadu and 3.8% in Andhra Pradesh would also leave BJP, if it went with Narendra Modi

Narendra Modi's impact was least in the states of Maharashtra, Rajasthan & Gujarat and the Nation capital territory Delhi. A little over 11% in Gujarat said, they would not vote BJP if Modi was made the PM's choice. The numbers for Rajasthan and Maharashtra were 8% and 6% respectively. While Delhites were not too keen on Modi as PM, as just over 4% of them said they would not vote for BJP if Modi is not made the PM choice of NDA. The number is abysmally low, compared to the National figure of 31.5%.

The Survey results break various myths in place
Narendra Modi is highly popular among Urban North Indians – Responses from Chandigarh, Mumbai, Delhi, Ahmedabad and Jaipur defy this

Narendra Modi has no presence in South – Responses from Kerala, Karnataka make unexpected revelations, with Narednra Modi attracting such a high percentage of new voters in South India

Narendra Modi is more popular among youths – Survey shows that Modi is most popular among middle aged groups of 35-45 years

Narendra Modi will cause damage to NDA allies – The survey shows that NDA allies will benefit more than BJP if, Narendra Modi is projected as NDA PM candidate

Critique of the Critics
With positive feedback and appreciation comes negative feedback and denunciation. Narendra Modi has been subject to intense criticism from Opposition parties, large sections of Media, NGOs and Well known Page 3 Intellectuals. Are these charges rationale? Given below are some of his famous criticisms and we would try to make a neutral assessment of them.
Dictatorial/Fascist Leader – Many critics attack Modi and call him a dictatorial Leader. By definition, a dictatorial leader does not rule by Democratic means. Last we checked, he had got public mandate by 2/3rds of the Gujarati voters and for the 3rd time, in a democratic manner. That he keeps some of the key ministry portfolios with himself can be attributed to his keenness of work and an interest to be deeply involved in the key affairs of the state. The Constitution of India says that the Chief Minister is the Constitutional Working Head of the State. Naturally the key decisions would have to be finally taken by him. It is as if calling a CEO of a company a dictator, just because he is the key decision maker.

Comparison with Indira Gandhi – Some of his critics, especially the celebrated Media personalities often compare his style of working to that of Indira Gandhi and term him an Authoritarian. This is plainly wrong, because the damage done by Indira Gandhi to democratic setup is irreversible. True, that Indira Gandhi was a great leader, but with a fascist approach of ruling. Here is why, Modi cannot be compared with Mrs. Gandhi

Emergency – Indira Gandhi declared emergency and it was triggered by a Court order, which declared Indira Gandhi's election to Lok Sabha, null and void owing to the abuse of State Machinery during elections. Gujarat Government has seen many court orders, going against it, but we are yet to see any tug of war between Judiciary and Gujarat Government.

42nd Amendment Act – During emergency, Indira Gandhi passed an amendment in Parliament, which would literally reduce the Supreme Court and the High Court to a formality, make the President a pet instead of Official head. Seven of the thirteen consequential provisions were designed to weaken judicial review. The amendment was however mostly nullified by the subsequent Janta Party government. Narednra modi has not been known to pass any law in Gujarat Assembly (despite having 2/3rd majority) which would render Constitutional bodies meaningless.

Nullifying the President's Office – During, Indira's regime, the President's office became more redundant than ever before. Infact, one of the former Presidents during her time said, "For me India is Indira".

Treatment to Opponents – Indira Gandhi did not have a special liking for her opponents. Using the roof of Emergency, she wrecked her opponents. Many were sent to jails in unusual and controversial circumstances. On the contrary, Narendra Modi sought the blessings of his opponent Keshubhai Patel, after the latter's party lost badly in the State elections


Comparison with Rajiv Gandhi – Narendra Modi is occasionally compared with former PM Rajiv Gandhi especially with reference to the fact that there were Riots under their watch and that both the Leaders are linked to Technology based revolution. It is not a fair comparison

Riots Management – In the 1984 Riots under Rajiv Gandh, he had personal stake, since it was triggered by the murder of his mother whereas in 2002 riots, Modi had no personal stake and it was triggered by mass murder of one group by the other which took a retaliatory step. Further while Rajiv Gandhi did not do much to control the riots, Modi's efforts saved lives of thousands of Muslims and Hindus. Thousands of preventive arrests were made to control the riots, whereas in the 1984 Riots, rioters went on a killing spree

Justification of Riots – Rajiv Gandhi tried to justify the 1984 riots, by calling it a natural anger against a community which was responsible for the death of Mrs Gandhi. Modi never made any justification, he just said, both the trigger as well as the chain of events needs to be controlled

Riots Investigation – Gujarat Government provided ample support to the investigating agencies and ensured that a lot of convictions happen. On the other hand few rioters have been convicted for the 1984 incident. Infact Narendra Modi himself underwent investigation and was given clean chit by the Investigating team SIT, appointed by Supreme Court. On the other hand, Mr. Gandhi did not face any investigation, so as to check his role in the riots

Visionary Leader – Rajiv Gandhi had a vision to make India a technology oriented country. While he had this vision, there was not much work done in this regard and it took almost 3 decades, for India to become a tech oriented county. Modi is also a visionary leader and as a CM of Gujarat, he just didn't talk about them, but actually achieved them. Gujarat has the largest solar power park in Asia. Numerous other achievements separate him from Mr. Gandhi.


Comparison with Rahul Gandhi – Narendra Modi – Rahul Gandhi rivalry is a Media creation. There is not much substance to that. That, Congress and BJP are rivals is a different thing and Congress might well get more seats than BJP even in future, but that should not be linked to Rahul Gandhi or Narendra Modi. They must not be compared at an individual level.

Popularity – Narendra Modi is immensely popular. Crowds gathering at his speeches, various surveys and polls suggest that, there is a wide gap between the popularity graph of Modi and Gandhi

Experience – Modi has got several years of administrative experience and he has proved that he is a good administrator. Rahul on the other hand has been shy of taking responsibilities and it creates a doubt whether he can lead the country without having much experience

People's Pulse – During his speeches, Modi hits the pulse of the people, because he really seems to know what are the pressing issues which need to be addressed and along with them he also talks about solutions and gives examples of how he has solved many of the issues, Rahul Gandhi on the other hand seems to be a bit isolated from the people as he mostly talks about problems but nothing on the solutions front

Acceptability – Modi has received endorsement from various classes of masses: businessmen, saints, youth, urban public etc. On the contrary Mr Gandhi has only received endorsement from his party members

It is clear that there cannot be any comparison between Modi and Gandhi at an individual level, but at a party level Congress may still score over BJP for various reasons.
Good PR than Good work – Some have now started saying that, it is actually Modi's PR machinery which is at work. Modi has not done anything significant and that Gujarat was already a prosperous state and it was growing at a healthy rate. Infact Gujarat is not the fastest growing state of India. To them, the simple argument is, to make 3 rs out of 2 (50% increase) is a bigger achievement or making 40 rs out of 100 (40% increase). One should not ignore the basics of Economics. Once a region has grown enough it reaches a saturation point. Japan has been mostly in recession for the last 2 decades. USA considers a growth rate of 1% a big achievement, compared to India for which even 5% is less. So for a bigger state to grow at a healthy rate is a far bigger achievement than a less developed state. Similarly many people sideline Vibrant Gujarat efforts and blame Modi for not bringing enough FDI as Maharashtra, Karnataka, Haryana and Tamil Nadu. Matter of fact is, these states get high FDI due to Mumbai, Bangalore, Gurgaon and Chennai where most of the companies are registered.

Gujarat lags behind in many Development parameters – Critics rile upon after certain Social indicators. For example malnutrition was the talk of the point. After it came to notice, Gujarat showed remarkable improvement in that parameter and is doing far better than Congress ruled Kerala and Delhi (2 of the top performing Congress States). The issue is not whether Gujarat lags in any parameter; the fact is if Narendra modi is made aware of it, he works on it to ensure improvement.

Narendra Modi is limited to Social Media & Gujarat – Many of his critics are using the Himachal and Karnataka results to showcase that Modi has no effect outside Gujarat. They are badly mistaken. By effect one doesn't mean that he would be able to turnaround. By effect, it is meant that, he would cause a swing of 2-3% votes which might or might not result in incremental seats. Various survey and polls endorse this view. Modi is actually successful in causing that swing. So it is possible that in Himachal or Karnataka, BJP could have got even lesser seats had Modi not campaigned for a few hours. Similarly, Modi being most popular among the middle aged group says that, he is not limited to Social Media Alone. BJP's loss in Karnataka cannot be attributed to 3 hours of campaign by Modi and sidelining 5 years of work by the local government which evidently was not liked much by the Public.

IBTL Opinion Poll Projections for Hindi Belt ...
What Happens in Bihar under different Alliances?
In Bihar without Modi, JDU would have got 19, BJP 13 seats if there was no split in NDA & With Modi, JDU would have got 20, while BJP 16. The scenario where JDU, BJP, RJD-LJP and Congress fight as 4 independent blocks is given in the table below. If Congress allies with JDU, then without Modi BJP would get 10, JDU-Congress 20, RJD-LJP 9 and others 1, with Modi BJP would get 14, JDU-Congress 21, RJD-LJP 5, others 0. And in the final scenario if Congress allies with RJD-LJP while BJP and JDU fights independently then without Modi, BJP would get 7, JDU 5, RJD-LJP-Congress – 27 and others 1; with Modi, BJP would get 12, JDU – 4, RJD-LJP-Congress would get 23 and others – 1.
Hence the Final tally can range under different circumstances
BJP – 7 to 18; JDU – 4 to 24; Congress – 1 to 5; RJD – LJP – 3 to 25
Total of Phase 1 and Phase 2 combined for 362 seats
Without Modi – UPA – 79, NDA – 126, Others – 138
With Modi – UPA – 74, NDA – 159, Others – 115
BJP seems to do well in these states even without Modi, replicating the 2004 performance, but the critical thing is, even in places where BJP does well, without Modi, he is bringing in incremental seats. Modi might well help revive his party in Uttar Pradesh, where it has been in tatters for the last 2 elections.
In the last edition we showed why the government of Atal Bihari Vajpayee fell in the 2004 General Elections surprisingly. In this part we would explore the reasons of the not so surprising debacle of 2009 General elections of NDA
Causes of Loss by NDA in 2009 elections and Lessons
Populist Schemes of the UPA Govt. – UPA had a Common Minimum program with its 'hot' ally Left Front. As a result UPA launched many populist schemes and the biggest of it was MNREGA. The penetration, efficacy and efficiency of MNREGA as a welfare scheme is quite debatable, but on a whole it projected the UPA as a people's friendly government and it helped UPA consolidate a lot of voters in the Rural base, which used to be the traditional vote bank for Congress along with the Minorities.
Boom-Boom Economy – The period of 2004-2008 witnessed huge Economic growth across the world. India too joined in the party as one of the fastest growing Economies of the world. Although the UPA benefitted a lot from the Liberal Economic policies of the preceding NDA govt., the fruition of those policies only came to realization when UPA came into power. As a result, much of the Economic growth was associated with incumbent Economist PM Manmohan Singh who happily took the credit of the entire growth story. This helped Congress in gaining the confidence of urban masses, who traditionally used to vote for BJP
Civilian Nuclear Deal – Congress was successful in showing it to the country that, Civilian Nuclear deal was for the benefit of the country. Also during the voting, intelligent voters felt the need of having a stable government, so that it could pass on the laws in parliament without any hurdle. BJP's opposition to Nuke deal, did not show it in very good light among its traditional voters, hence quite a few of them deserted BJP and went for Congress
Tactical Error by NDA in raising Issues – NDA raised issues such as Cash for Vote Scam, Internal Security (after 26/11) etc. While these were issues, they were certainly not major issues, which could swing the results too much. Indians can live with corruption and they do not care much about Bomb Blasts, until the individual is affected himself. The apathy of voters towards issues of national importance, was the reason NDA got defeated as it was targeting issues, which most of the people were either ignorant about or they didn't care much about it. Time and again we have seen that Corruption is hardly an issue in elections in India
Anti Incumbency in Major States – During 2009 elections, BJP led NDA was in power in Madhya Pradesh, Chhattisgarh, Gujarat, Punjab, Uttarakhand among others. BJP did seemingly well in these States previously and it was unfair to expect a replica of their 2004 performance. Ironically these were the states which were BJP stronghold and any magnitude of loss was going to hurt NDA. Similarly the Left Front faced anti incumbency in west Bengal and Kerala, which benefited UPA.
Overdependence on Allies – BJP formed winning formula of pre poll Alliance in the 90s. Congress replicated in the future elections and even in 2009, it was Congress which stole March by going into alliance with the right partners. By depending upon the allies, BJP committed a major blunder. Dependence on Allies was fine for a short term but for the long term, BJP should have strived to strengthen its own organizational base in states where it had no presence. For example, in West Bengal, Trinmool deserted BJP and BJP could do nothing on its own as it had no cadre strength. Similarly in Orissa and Andhra, BJP relied too much on Allies than consolidating its own position. As a result, BJP was a non starter in atleast 2/3rds of the States of the Country.
UP & Maharashtra Lacklustre – Lok Sabha seats wise, UP with 80 seats and Maharashtra with 48 seats are the 2 biggest states of India and play a vital role in Government formation. Any party which aims to form government finds it much easier, if it does well in these states. Be it BJP led NDA in 1999 or Congress led UPA in 2009, these 2 states were pivotal in the formation of Government. In UP, the BJP had irked its traditional voters 1st by going into alliance with BSP, then ousting/sidelining its popular leaders and then by neglecting the core issues. All of it did damage to the BJP in Uttar Pradesh. In Maharashtra too, there was a major faction in BJP's ally Shiv Sena and it underwent split and a new party MNS was formed by Raj Thackrey which cut out votes for BJP-Shiv Sena alliance
Clash of Personalities – NDA projected L K Advani, while UPA projected Manmohan Singh. Singh maintained his clean and soft image. On the contrary, L K Advani who was once hailed as the 'Iron Man of BJP' tried hard to change his image. His newfound sympathy for separatist group Hurriyat Conference, during his tenure as Home Minister did not go down too well with his traditional supporters, In his attempt to widen his acceptability among minorities, he did certain things which did not made him more acceptable to the minorities, but on the contrary repelled his traditional supporters. Also the Congress was successful in pitting the Clean & Honest Manmohan Singh against L K Advani who they publicized as someone with taint of Babri Masjid demolition, thereby leading to consolidation of Minorities' votes in Congress' favour.
We have tried to cover all the possible reasons for NDA's not so surprising loss in 2009 General Elections. Although the reasons might not be exhaustive, these are the major reasons and it drives a few lessons home to the BJP for future. They are:
Congress has its traditional vote base, while BJP has its own. If BJP tries to appease the vote base of Congress, it would risk losing its traditional votebase, which would then find no difference between BJP and Congress and would not mind shifting loyalties.

BJP must try to attack the issues which are relevant for the country and Corruption doesn't seem to be one of them, given that whole of Indian society is filled with Corruption from Top to Bottom. People in India, do not mind corruption.

India has a parliamentary form of elections and not presidential form as in the USA; however it should not be concluded that people do not care about the PM candidates. The PM candidate plays a hug role in swinging the neutral voters.

Hence it is important that BJP projects a leader who is clean and strong who can take stand, someone like Narendra Modi. It must be understood that people can accept a leader who does not take any stand rather than a leader who changes his stand frequently.

Therefore if senior BJP leaders feel that this election is going to be a cakewalk for them, just because Congress is facing so many corruption charges, they may be up for another debacle in elections 2014.

BJP must not be over dependent on Allies. It is fine for short term but for long term as proved in various instances.

Shiv Sena, which is the oldest Ally of BJP, did not hesitate to vote for Pratibha Patil and Pranab Mukherjee for 2 consecutive elections of the President, ignoring the NDA presidential candidate. JDU too deserted the NDA candidate in the recent elections.

Trinmool Congress, DMK, MDMK, TRS, National Conference, Rashtriya Lok Dal, JDS, and JMM among many more are the parties which have allied both with BJP as well as Congress in a short span of 5 years. Therefore relying on allies which could easily switch sides to seize opportunities is a dangerous blunder.

The most important lesson for the BJP is to strengthen its cadre base which would be achieved by projecting a strong Prime Ministerial Candidate, who is none other than Narendra Modi, instead of being bullied by the Allies.

In the 3rd and final part of the Opinion Poll, we would try to play down the hype surrounding Narendra Modi; Opinion poll Seat projection for South India (AP, TN, Karnataka, Kerala, Maharashtra etc); analyze major issues in 2014 elections and what strategy BJP led ND should adopt in 2014, if it is to come home with a victory.
Continued to A Storm, 'Narendra Modi' is coming – IBTL Opinion Poll 2013 ...
Author : Suyash Bharadwaj | Follow the writer twitter.com/Suyash75
Share Your View via Facebook
top trend
what next
IBTL Gallery