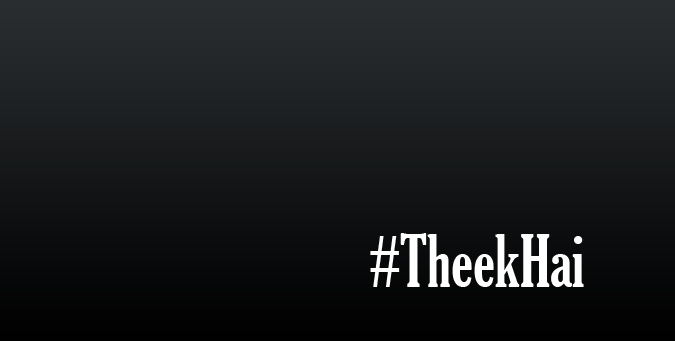 The Congress party hardcore has always been adept at reading the tea leaves, smoke signals, and other occult signs indicating the way its fortunes are blowing. It is fully aware of its declining credibility since 2009, both at the Centre and in Delhi state. Hence, it views the results of the Gujarat elections, which many see as boosting the prime ministerial prospects of chief minister Narendra Modi, as a countdown to early elections, certainly in Delhi, and possibly at national level if the risk is considered worthwhile. Elections forced by constitutional deadline can leave the ruling party without room for manoeuvre.

The first salvos have already been fired with finesse, even as the BJP imagines it can wait until 2014 to decide whether or not to field a team captain. Parties not prepared for elections in 2013 may be caught on the back foot.
speech against Hindus
makes no sense unless seen as a command performance to polarize minority votes nationwide against Narendra Modi, and make the BJP hesitate to anoint him. The same is true of activist Shabnam Hashmi who appeared on prime time TV eight days after the results to allege that Congress helped Modi to win. Her real objective was to signal one community not to forget the 2002 riots, never mind that these were triggered by the gruesome burning of pilgrims from Ayodhya in a train at Godhra. Many resent the Congress defeat in Godhra and other constituencies where Muslims determine the outcome.
To emphasise her point, Shabnam Hashmi, who runs an NGO, quit five government panels – the Central Advisory Board of Education, Maulana Azad Education Foundation, National Monitoring Committee for Minority Education, National Literacy Mission Council and Assessment and Monitoring Authority of Planning Commission. Whatever her credentials to be on any panel, it is revealing how the ruling party concentrates patronage on persons of certain ideological affinities. Do 'experts' who pack official panels also receive government funds for NGO activity? As many NGO platforms mingle with overt political activism, are they eligible for tax exemptions given for social work?
Anyway, with two powerful rounds fired successfully, the Congress is primed for a possible national election. Specific to Delhi, chief minister Sheila Dikshit, after much waffling, rushed to seize the initiative. Now that the brutalized gang-rape victim is no more and the public activism will come to a natural end, the action will move to a fast-track court. With police investigations virtually complete, the prosecution can be expected to demand death penalty (most justified in this case). If the case, including appeals to the High Court, Supreme Court, and President, can be wound up in six months, the Congress can claim credit and go for early elections in Delhi at least.
The flip side is that it will be difficult to continue to isolate the cases of Afzal Guru, convicted for the Parliament House attack, and Balwant Singh Rajouna, convicted for the assassination of Punjab chief minister Beant Singh. In fact, the Supreme Court must take a call on whether implementation of the death penalty can be so blatantly tailored to political convenience.
Coming to Narendra Modi, his
hat-trick victory
will be yesterday's story unless he carves out a niche to stay in the national game while in Ahmedabad. That he is aware of this can be seen from his performance at the National Development Council (Dec. 27), where he criticized the UPA for lowering the growth target in the 12th Plan to 8 per cent and fuelling despondency and pessimism in the nation. He charged the central government of 'policy paralysis', but made constructive suggestions that were appreciated by some ministers, who noted the absence of harsh words in his speech.
In fact, he began scripting his new persona on the very day the elections results were declared, when no BJP central leader was in Ahmedabad to share his glory.
Narendra Modi
is very conscious of the fact that Gujaratis as a community feel strongly that Sardar Patel was not given his due and that Morarji Desai was not properly respected in Delhi. Now, the state has been blessed with another 'strongman' and this alone trumped the Leuva Patel factor that Keshubhai and Congress hoped would cut Modi to size. Narrow caste confines were transcended, but caste was and is by no means irrelevant.
Hence, in bowing before Keshubhai after a convincing victory, Modi was actually paying homage to the powerful Patel community that stood by him, diminishing its own stalwart, to respect the state sentiment to send its own son to Delhi. And it has certainly put him on the highway.
This could also be the meaning of his public apology to six crore Gujaratis for any hurt caused in preceding years, during his victory speech that day. The metropolitan media has questioned if he was trying to paper over the 2002 riots, but Muslims are not six crore. More likely, he was reaching out to everyone, including Muslims, from the dominant Patels to the followers of other stalwarts he has fallen out with over the years, many of whom are now in the Congress party. A call for unity from a winner could be a signal to possible national allies of an intention to be magnanimous.
The first big political test, however, will be the election of the new BJP president. If the RSS manages to impose Nitin Gadkari again after a lustreless first term, Modi will lose his shine. RSS as parent organisation could not prevent VHP leader Pravin Togadia from joining hands with Keshubhai in the Gujarat elections where so much was at stake. It follows that RSS must retreat from politics; its interventions have served no good cause.
Grave challenges face the nation. The last few years have witnessed unbridled corruption, unending mega scams, galloping price rise and corporate-driven economic reforms by the UPA government. Simultaneously scam-ridden populist schemes like MNREGA, and now a direct cash transfer scheme under Aadhaar where 3.84 out of 4.10 lakh cards have already had to be cancelled as bogus, have bankrupted the economy and further squeezed the middle class that is being denied subsidy even as incomes decline. So far, no political party has seriously addressed any of these issues. Narendra Modi's task is to show that he cares, and that he can make a difference.
Sandhya Jain, Editor
Vijayvaani
| Follow the writer on
twitter.com/vijayvaani
Share Your View via Facebook
top trend
what next
IBTL Gallery