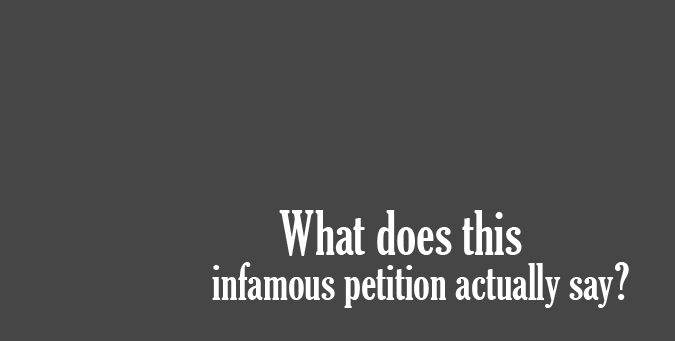 90,000 doctors eagerly awaited the outcome of the NEET case today [16/4/2013]. This is the "Minority Card" case where a large number of colleges are seeking exemption from the national medical exam. Foreplay in India's judicial bed is taking its sweet time. While justice is continually delayed in that case, the Supreme Court was more enthusiastic about entertaining a public petition requesting a ban on internet pornography. So, this was yet another day where the papers of the beleaguered NEET case lay in bed neglected while the doctors faced an anti-climax.
While national attention focussed on the word "pornography", this provided a clever decoy from the real issues of patient safety, public interest and doctors rights. I am uncertain as to why there is a sudden fizzing urgency on internet pornography. For starters, only 2 percent of India has access to the web according to the Internet and Mobile Association of India [IAMAI]. This is a tiny percentage as 70% of the population [ of 1.2 billion] live outside an urban conurbation. Again, this "minority effect" case is given high priority by the courts and the vibrating media.
I am not entirely sure why the Supreme Court was so eager to reach a climax on this issue. Having ruffled around for days, weeks and months, the NEET case hasn't been taken out of the judicial bed yet. How long is it planning to remain there? With 76 defendants, their lawyers, the Medical Council of India fumbling around aimlessly- how long is this ever increasing hot bed of intrigue going to take?
The Delhi Rape case is now a ticket to everything no matter what the Verma review stated.
While it is right to ban child pornography, what is being suggested in this petition is that access to all internet pornography should be banned/sanctioned. Given the tiny percentage of the country this would affect, is this petition the most useful use of the court's valuable time?
How far is this censorship planning to go – Are they going to ban the teeny weeny skimpy bikini cavorting shots flaunted by Bollywood? I would say some of the heavily sexualised films produced by Bollywood is nothing more than soft porn.
So what does this infamous petition actually say?
The Times of India wrote recently
"The Supreme Court on Monday issued notices to various ministries of the central government on a PIL seeking modification of internet laws to make watching pornography a non-bailable offence.
A bench of Chief Justice Altamas Kabir and Justices A R Dave and Vikramjit Sen issued notice on Kamlesh Vaswani's petition saying existing laws had failed to prohibit proliferation of internet pornography and alleged that it was affecting the younger generation and resulting in increasing sexual assaults on women"
The advocate representing the petitioner stated "government urgently needed to take pro-active steps to block all pornographic websites as they were affecting the "peace of mind, health and wellness, happiness and human potential"./span>
"Porn is always on demand and watching brutal form of porn increases the viewer's appetite for similar actions within society. Pornographic literature seeks to confirm that people are objects who can be sold and bought in the market. It treats sex as a commodity and exploits it commercially. When exploitation of sex is accepted in society, then all characteristics attributable to commercial exploitation also become acceptable which is to maximize profit."
The petition went on
"Offenders' minds are mostly fuelled by pornography as the sexual offender or rapist achieve his gratification not from sexual release alone but also from the thrill of domination, control and power,"
The biggest problem with this petition is that it isn't evidence based. It may make headline news but in the end, it is one step to censorship that will have no wider impact at all. I know the government wants a quick fix solution. They have never liked the internet since it exposed its own politicians cavorting with nubile young women and throwing their dirty linen around the place.
Its all very well arguing hot air but without a basis in logic, no results will be achieved. The nearest study that could have been used is one published in the British Journal of Psychology some years ago. This concerned the impact of language used in boys magazines. The research found that average boys and sex offenders maybe using the same type of language. The authors of this study did not advocate censorship as solution. Instead, they advocated an improvement in sex education.
The University of Montreal [Canada 2009] showed an interesting aspect. The researchers there sought to examine the effects of pornography on men. The lead researcher said "The objective of my work is to observe the impact of pornography on the sexuality of men and women".
He continued
"They shared their sexual history starting with their first contact with pornography, which was in early adolescence. No one subject had a pathological sexuality. In fact, all of their sexual practices were quite conventional".
In other words, despite watching pornography for 20-40 minutes per week, there was no resultant pathological behaviour. The authors concluded that pornography had not changed their perception of women or the relationship they were in. The researcher refuted the perverse effect often attributed to pornography.
He finally wrote
"Aggressors don't need pornography to be violent and addicts can be addicted to drugs, alcohol, gaming and asocial cases are pathological. If pornography had the impact that many claim it has, you would just have to show heterosexual films to a homosexual to change his sexual orientation"
There are other studies attempting to correlate pornography with sexual violence. So far no link has been established. Pornography is demonised partly due to cultural factors. The history of pornography over the years demonstrates that there have always been sexualised images in society – from Ancient Greece to the Romans and even through to Ancient India.
The petitioner's effort to essentially regulate the "human mind" by censorship is interesting but misguided. He demonstrates backward ideas that were evident in Victorian England. The Victorians believed that the common man would become corrupted by sexual images as they were considered less intelligent.
The Victorians also saw pornography as a threat to social order of the labouring classes and believed that the way to control the common man was through censorship. It is not unexpected that the attitudes of the British Empire are still prevalent in modern India long after independence. This is despite the ancient book of demonstrating the art of sex – The Karma Sutra, invented by India and freely circulating through the internet and in paper copy. Does the petitioner wish to ban this as well?
He also shows a significant misunderstanding of the causes of sexual violence. Failure to pay attention to these multiple factors is actually placing society at risk. Wholly blaming the internet or other porn for sexual violence is essentially neglecting the more expensive task of developing policy based on scientific evidence.
The causes of sexual violence is summarised by Wikipedia very well. For the petitioner, these can be summarised into
1. Individual factors
2. Peer and Family Factors
3. Societal Factors
4. Evolutionary factors
In India, other theories were put forward. There is evidence suggesting that in countries where the ratio of men to women is unnaturally high due to selective abortion of female foetuses and neglect of the girl children, the rates of violence towards women increases.
The case of the infamous Phoolan Devi demonstrated that sexual violence and rape existed long before the availability of internet porn. In addition, the culture of rape was common before internet porn. This was discussed in my article Rape Crisis and Congress Crocodile Tears.
I also added a comment about the conduct of the current ruling government :-
"Their immoral sex code was demonstrated by us in the Congress Karma Sutra. The article demonstrates the lax moral code that is set as an example to India. A lack of respect for women and a lustful need to abuse their power to use women as sex objects is abundantly clear.
Their sex mascot Mr ND Tiwari spent most of his tenure sliding between the silk sheets of lust. I am surprised he found enough time out of these sheets to tell the press "I have every right to live my life my way. No one has the right to look into my private life." Having lost his way in certain silk sheets, he fathered a child who he then did not acknowledge"
Without addressing the multi-factorial nature of sexual violence/rape, the problem is not going to be resolved by simply sanctioning those who access pornography. JusticeVerma detailed the serious cultural problems negatively affecting women in India [Justice Verma Review]. These have yet to be addressed by the current government.
Finally, the government will never be able to police this issue given the prevalence of hackers and personal pornography collections on CD being passed from person to person. Pornography has been accessed for centuries with or without the internet. Unless Congress plans hire Mr ND Tiwari and his "Porn Catcher Team" to monitor every man or woman [including himself] by hiding under their beds twenty four hours a day, the current sexed up petition, even if implemented is doomed to failure.
Author : Dr Rita Pal, Follow her twitter.com/dr_rita39
Related Links
1. Make watching porn non-bailable offence: PIL in SC Times of India
2. PIL against Internet porn: What the petitioners want SC to do Firstpost
3. British Journal of Psychology Study [link]
4. Rape in India, a result of sex selection? [link]
Share Your View via Facebook
top trend
what next
IBTL Gallery