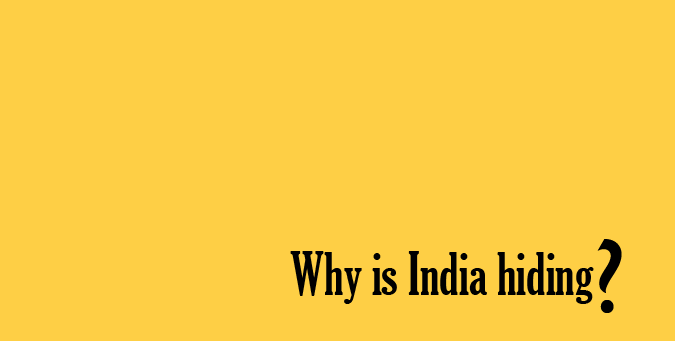 A Defence Minister who cannot read a hospital register recording the date of birth of his Chief of Army Staff can hardly be expected to read a map and discern Chinese inroads to the extent of an admitted 19-kms (some say 30-kms). So it was no surprise that Mr. AK Anthony remained near-invisible after Beijing's latest land grab became public, though protection of our borders is his foremost duty.
A look at the map shows that the strategic Siachen Glacier is virtually all that separates China-grabbed Aksai Chin (which Jawaharlal Nehru yielded lamely) and Pakistan-Occupied Kashmir (which Nehru surrendered by taking the issue to the United Nations).
This suggests that all Track II diplomacy to de-militarise the glacier could have had a hidden China hand, with Beijing rather than Islamabad likely to grab the strategic heights to link up with POK via the Shaksgam valley illegally ceded by Pakistan, and deny India access to the only terrain from which it can monitor POK, the Karakoram Highway, and Aksai Chin.
The pincer is clearly in place. Hence it stands to reason that Beijing's May 5 decision to fold its tents and recall troops to pre-April 15 position is dictated only by concern that the new Chinese Premier Li Keqiang should not lose face by being made to postpone/cancel his India visit on May 20. That visit would have to be called off if public anger forced External Affairs Minister Salman Khurshid to cancel his May 9 visit to Beijing, which he was desperate not to compromise.
Hence the nation's legitimate concern is to know what demands India ceded to clinch the withdrawal. Could a Minister signing MOUs in Tehran have seriously convinced the Chinese to retreat? Why has India withdrawn troops from its own area? Why is India hiding the specifics of concessions made; wasn't it in the larger national interest to cancel the Khurshid-Keqiang visits, take opposition parties into confidence, and out-stare the intruders?
China has moved methodically in pursuit of its territorial agenda. In 1955, it built a road through Aksai Chin to connect its garrisons in Xinjiang to Tibet. Despite warnings from Intelligence Bureau director BN Mullick and others, India did not protest until 1958 and was dismissed with contempt. In 1962, Beijing occupied Aksai Chin and enhanced its infrastructure there. Since then, it has been nibbling at Indian territory in various sectors.
Regardless of whether the danger emanates from Beijing or Islamabad, it is shameful that New Delhi devoted decades discussing the strategic Siachen Glacier at all. Hopefully, all talk on this issue will now end. Perhaps Washington, apprehensive of a rampaging imperialist dragon, will stop pushing New Delhi in this regard.
The Indo-Tibetan Border Police detected the intrusion on the intervening night of April 15-16 and pushed the soldiers back across Rakhi Nallah. But New Delhi failed to deploy the Army immediately and soon five Chinese tents (with armed troops and fierce Molosser dogs) came up at Daulat Beg Oldi, Depsang Valley, in the western sector of Ladakh bordering Xinjiang Autonomous Region. For three weeks, New Delhi was clueless how to respond. Foreign Minister Salman Khurshid volubly downplayed the issue so as to carry on with his trip to Beijing and host premier Keqiang later in the month.
In 1986, a PLA unit marched seven kilometres inside the Line of Actual Control at Somdurong Chu, Arunachal Pradesh. General K Sundarji airlifted troops and surrounded their camp; placed artillery on nearby heights and asked a unit to erect tents just 10 metres away. The Chinese withdrew; they respond to big sticks, not big words. General Bikram Singh could have similarly handled matters at his own level at little cost; deferring to New Delhi was a mistake. Briefing the Cabinet Committee on Security some days ago, the General reportedly suggested cutting off the supply lines of the Chinese troops at Rakhi Nallah, something he should have done himself.
At the flag meetings, China reportedly demanded de-activation of two advance landing grounds (ALGs) at Daulat Beg Oldi and Fukche which the Indian Air Force reactivated in 2008 to enhance its ability to deploy forces faster towards Siachen Glacier or Karakoram and Aksai Chin. The IAF wanted to open another forward airstrip at Chushul; this must now be expedited. Currently, India is developing Nyoma in Ladakh, close to the LAC, as a forward base. China is insistent that India dismantle the Chumar observation post in eastern Ladakh, from where its troop movements can be detected.
Activity in the contentious region over the next few weeks will reveal if New Delhi blinked and agreed to scale down infrastructure which Beijing claims is "too close" to the LAC. After the intrusion was detected, a pusillanimous Centre had directed the Army to stop work on additional bunkers in Daulat Beg Oldi. China now wants an end to bunkers in Fukche and Chumar regions, and New Delhi is reluctant to share details of what transpired in the talks that allegedly resulted in de-escalation of border tensions. This seems to leave the door open for the People's Republic to come back later, build roads and all-weather bunkers, and add the terrain to the 'palm' and 'fingers' it claims as its own.
New Delhi has long hidden behind the excuse that the border with China is un-demarcated. That is no excuse for not defining its version of what the border is/should be, and protecting the frontier on that basis until final negotiations. Worst is the scandalous manner in which it has washed its hands off territory that was part of the erstwhile kingdom of Jammu & Kashmir that acceded to the Union in 1947. Merely passing resolutions in Parliament only make us the laughing stock of the world.
Smaller nations like Japan, South Korea, the Philippines, Vietnam, Malaysia, do not cover before China. Vietnam gave Beijing a bloody nose in 1979. In contrast, New Delhi withdrew its legitimate investment in Vietnamese offshore oilfields after Beijing objected to its presence in the South China Sea; this doubtless encouraged the current adventure.
Tibetans, despite their geographical isolation which makes it difficult to deflect Chinese domination, particularly because of a weak Nepal and indifferent India, show their hatred of Han domination by gruesome immolations by monks.
As China struggles with recession and unrest among its people, New Delhi should hit Beijing where it hurts – in the bilateral trade that currently stands at a staggering US$66 billion per annum. We must also build bunkers at the exact spot where China pitched its tents at Daulat Beg Oldi. Power is first and foremost about self-assertion.
Share Your View via Facebook
top trend
what next
IBTL Gallery