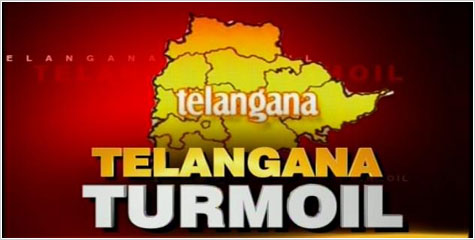 Telangana activists attacked a private college at the NRI College at Kukatpally near Hyderabad demanding its closure while the parents of students staged a protest asking the management to keep it open. They were demanding that the management shut the college in view of the ongoing general strike in Telangana for a separate state. Police used batons to disperse stone pelting protestors.

Earlier, parents of students had staged protests outside the college, demanding that the management run classes as the future of their children was at stake for they had already lost classes for a month. The parents' association of the college had earlier demanded that the Telangana Joint Action Committee (JAC) exempt educational institutions from the strike.

The educational institutions are closed in the region for nearly a month as teachers and other government employees are supporting people's strike. All government-run educational institutions in Hyderabad and nine other districts of Telangana remained closed as over 120,000 teachers continued the strike seeking a separate state.

Though, in Kukatpally, where a large number of residents hail from coastal Andhra and Rayalaseema regions, some schools opened amid tight security provided by police.
Share Your View via Facebook
top trend
what next
IBTL Gallery