Had got offer to retreat from black money issue: Baba Ramdev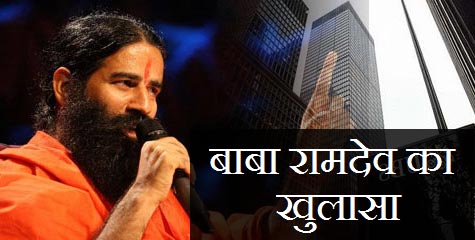 Yoga guru Baba Ramdev made sensational claim that he had been offered huge money to recede him from his campaign against black money.

Speaking to Chief Editor of IBN Lokmat Nikhil Wagale here Baba Ramdev alleged that top ministers and officers of UPA had offered him handsome amount to stop his movement.

He said the money was offered him to fall him back on the issue of black money. He said he would disclose the matter in upcoming Lok Sabha election.

Baba Ramdev has announced movementagainst illegal mining in Goa, Real Estate Mafiya, Drug Mafiya and Casinos and is addressing people in his campaign.

He alleged that Congress Chief Minister Digambar Kamat is responsible for illegal mining in Goa on Saturday.
Share Your View via Facebook
top trend
what next
IBTL Gallery