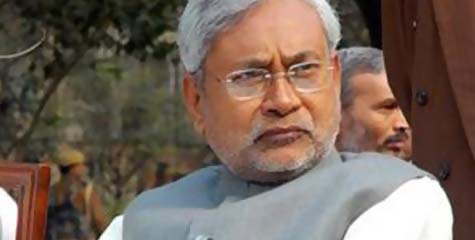 Bihar CM Nitish Kumar has said that Corporates and private sector should be brought under the ambit of the Right to Information Act as public invests through shares in them and suffers when their fortunes sink. While addressing the annual convention of Central Information Commission, he said that the transparency law should be expanded to public- private partnership projects as well because government invests in them.
The Bihar CM, who has implemented Right to Service in his state, also said that a similar law should be enacted by the centre.
Nitish reacted to Prime Minister Manmohan Singh's comments that RTI should be altered. "I don't think that RTI is causing any problem to Governments. Problems can be because of many reasons. In my view, since RTI Act is new and we are passing through the phase of evolution, there can be some discomfort but we can overcome that with our mutual understanding," he said.
He said that RTI should be strengthened and corporate sector and private public partnership schemes should be brought under its ambit. People invest through shares and they have right to know what is going on in corporate sector. He pointed out that problems arise when money of small investors sink and governments have to intervene, stimulus packages have to be issued.
Share Your View via Facebook
top trend
what next
IBTL Gallery