In 8 yrs, Cong income up by seven times : An RTI query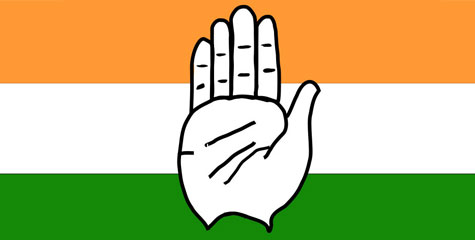 What can power do to a political party's financial health? Quite a lot, it seems. An RTI query by a Chennai-based activist shows that the income of India's longest-ruling national party, the Indian National Congress, increased from Rs 69.55 crore in 2002-03 to a whopping Rs 467.57 crore in 2010-11.
Documents accessed by activist V Gopalakrishnan show that the jump is even more evident when figures from 2003-04 are compared with the next financial year, 2004-05 — the period when the UPA-I assumed power at the Centre.
The Congress's income during this period grew from Rs 61.49 crore to Rs 153.03 crore, a 150 per cent growth in just one year. Again, from Rs 220.82 crore in 2008-09, its total income rose to 496.87 crore in 2009-10 — more than double — a period during which it fought and won a second general election.
The voluminous income tax documents show that in the last financial year, the party received Rs 95.90 crore as donations and Rs 326.71 crore as collection from sale of coupons, besides money received as rent, interest on deposits, membership fees and application fees.
The list of donors include a number of infrastructure firms, including those involved in construction, power generation, cement, telecommunications, chemicals, engineering, coal, vehicle manufacturing and at least one media holding company. Sterlite Industries, belonging to Vedanta Group, whose project is facing problems in Orissa, is also among the donors.
The list also includes individual donors, starting from party president Sonia Gandhi (who donated Rs 79,068 by way of two cheques of UCO Bank, New Delhi); and including Sachin Pilot (Rs 60,000); K Rahman Khan (Rs 24,000); M S Gill (Rs 32,000), Oscar Fernandes (Rs 23,000); Prithviraj Chavan (Rs 24,000); and S M Krishna (Rs 38,500) among others.
Curiously, there are big ticket donations by electoral trusts, the addresses of which indicate that these belong to Indian industry behemoths.
Incidentally, one of the donors, an NRI businessman named Sunny Varkey, received Padma Shri award in 2009, a year after he had contributed Rs 1 crore through a bank in Bangalore.
Share Your View via Facebook
top trend
what next
IBTL Gallery