Communal Violence Bill : His Holiness Shankaracharya urges Hindus to fight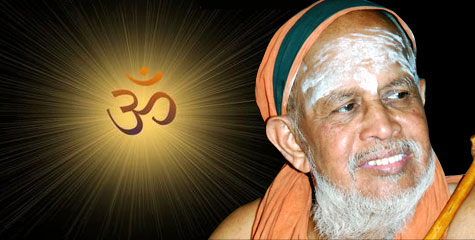 His Holiness, the Shankaracharya of Kanchi Kamakoti Peeth, Swami Jayendra Saraswathi has called for the one billion strong Hindus of India to stand and fight against the proposed Communal Violence Bill draft. His holiness was speaking at the meeting of the delegates of various Hindu organisations as part of the platinum jubilee celebrations of the Temple Entry Proclamation. The event was organised by the Hindu Aikyavedi at Tiruvanthapuram. The year-long platinum jubilee celebrations were inaugurated by His Royal Highness, Uthradom Thirunal Marthanda Varma, head of the royal family of Travancore.
Speaking on the occassion, His Holiness said that the bill is an attempt to destroy the unity of Hindus and all must fight against it. His Holiness also spoke about the social reformer Sree Narayan Guru. His Holiness said that the state and the Hindu community at large ows a lot to him. Shree Narayan Guru's fight against untouchability and other inequalities helped the community to remain united.
On this occassion, Kesari editor J Nandakumar also delivered a talk on the proposed Communal Violence Bill. He emphasized that the Prevention of Communal and Targeted Violence (Access to Justice and Reparations) Bill 2011 was aimed at splitting the Hindu community.
Other talks delivered in the meeting included one by Kerala Pulayar Maha Sabha general secretary N K Vasudevan who spoke on Justice Ranganathan Commission report and another by Aikyavedi state secretary Brahmachari Bhargavaram who talked about 'Sree Padmanabhaswamy Temple and Kerala Temples'.
It was an important conglomeration for Hindu community. Around 110 leaders of 61 Hindu organisations attended the leadership meet held as part of the function.


Share Your View via Facebook
top trend
what next
IBTL Gallery