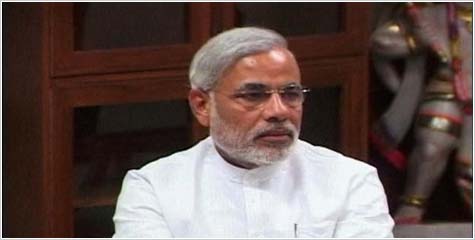 On the move to reaching to the people directly, breaking the veil of mistrust that politically influenced media has created around him, and in a bid to take to the next level his 'sadbhavna mission', Gujarat Chief Minister Narendra Modi would observe a day-long fast in famous Dwarka town in coastal Jamnagar district on Sunday. Modi, had announced that he would undertake fast in every district of the state under 'sadbhavna mission'.
Modi is scheduled to begin his fast at around 10:15 am with a prayer and will interact with leaders of various sects. Various programmes would be held to mark the event. Nearly ten thousand people are expected to join the fast.
Continuing with the rather childlike behaviour, Congress has also decided to hold a parallel fast on the same day which will be kept by its local MP. The venue of his fast is not yet finalised as the district authorities have not granted him permission over the choice of place where he wants to observe fast.
Share Your View via Facebook
top trend
what next
IBTL Gallery