Congress, Team Anna or someone else? Hisar Countdown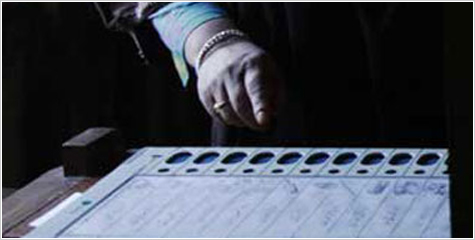 9:45 am: As you read this the counting for the Hisar by-poll has begun and it won't be long until we find out who benefitted politically from this Team Anna versus Congress battle. In early trends Kuldeep Bishnoi is leading by 38,000 votes.
The three way contest—among Congress, Haryana Janhit Congress-BJP combine and Indian National Lok Dal—now holds a huge symbolic importance. In case, the Congress candiadte bites the dust, Team Anna will case it as their victory and people's anti-Congress tirade. But if the Congress candidate does indeed come second or improve his previous showing, there will be implications for Team Anna.
Take a look again at the candidates in the fray:
There's Jai Prakash of the Congress—a three-time MP from Hisar—he finished third in the 2009 elections. Every pro-Anna and anti-Congress ballot polled will benefit Kuldeep Bishnoi of the Haryana Janhit Congress. He is the son of former chief minister Bhajan Lal. He also enjoys BJP's support. Finally there's Ajay Chautala of the Indian National Lok Dal. He is former chief minister Om Prakash Chautala's son. Ajay is the MLA from Dabwali in Sirsa.
On any other day, a by-poll would have passed unnoticed or perhaps with a small headline in minimum space. On the contrary, the Hisar by-poll on 13 October, became a battlefront for the Congress and Team Anna. The seat suddenly came to prominence when Team Anna plunged into the battle urging the electorate to vote against the Congress as the party allegedly failed to deliver on the Jan Lokpal.
The situation assumed serious proportions for the Congress as it was facing both political and non-political opponents in a poll situation with the party's clout at stake. Prominent Team Anna members Arvind Kejriwal and Manish Sisodia campaigned against the Congress in Hisar while Anna Hazare launched a scathing attack against the Congress with an anti-Congress speech on a CD that was widely broadcasted and written about in the media.
Share Your View via Facebook
top trend
what next
IBTL Gallery