World's first canal-top Solar Power Project in Gujarat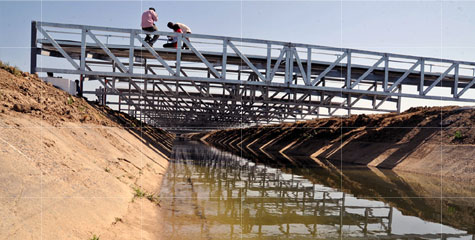 A first of its kind, Gujarat will dedicate India's first 1 MW Canal-top Solar Power Project on the Sanand Branch Canal of the Sardar Sarovar Project.

This project was developed by Gujarat State Electricity Corporation Limited (GSECL) with support from the Sardar Sarovar Narmada Nigam Limited (SSNNL). It will generate 1.6 million units of clean electricity per year and 90 lakh litres of water will be prevented from getting evaporated.


Share Your View via Facebook
top trend
what next
IBTL Gallery