Paan Singh Tomar : a runner who turned into a rebel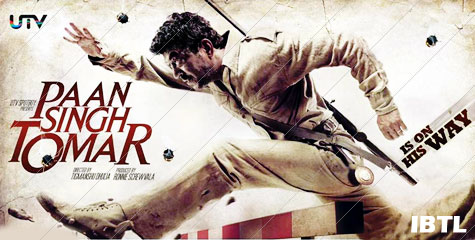 Paan Singh Tomar is a Hindi-language film is based on the true story of a runner who turned into a rebel. From a small town of Madhya Pradesh, Paan Singh Tomar joins the Bengal Engineers to escape poverty. He then becomes a runner and wins the steeplechase event at the Indian National Games for seven years in a row. He gives up running and his post as a subedar in the Army and goes on to become a baaghi who wreaks havoc in the Chambal Valley.

Tigmanshu Dhulia first learned about Tomar while working on the set of Bandit Queen in Chambal. Intrigued that Tomar was largely forgotten despite holding several records, he resolved to make a film about his life. Dhulia researched the film's background for two years, interviewing Tomar's surviving family members and visiting his native village in Bhind.

The film was shot in Chambal and in the actual barracks Tomar lived in at Roorkee. To prepare for his role, Irrfan Khan trained rigorously with steeplechase coaches, even breaking his ankle at one point during filming. He called the experience "the most physically and mentally demanding film of my career". The film has also been shot in the uphills of one of the oldest army cantonments in India, Roorkee. The Dramatics Team of the Indian Institute of Technology Roorkee has also contributed to several scenes shot in the cantonment including the race sequence.
...
Share Your View via Facebook
top trend
what next
IBTL Gallery