Sanjiv Bhatt has criminal mindset:affidavit of investigation officer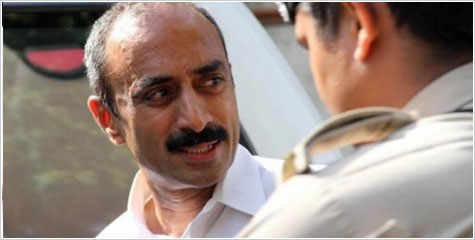 Investigation officer and assistant commissioner Shri N.C.Patel has turned in an affidavit in the Ahmedabad rural high court saying that suspended IPS officer Sanjiv Bhatt has criminal mindset and he should not be released on bail because if released, there are possibilities that he might temper the evidences.
N.C.Patel in his affidavit has cited several incidents.
In 1990 one person was killed in his custody in Jamjodhpur for which Bhatt was charged for murder.
Also he had given electric shock to a person in Porbandar for which a police complaint has been filed in Kamlabag police station.
Rajasthan's Pali based citizen has filed complaint against Bhatt for fabricated narcotics case.
Additional advocate general Tushar Mehta has filed complaint of e-mail hacking in Vastrapur police station against Bhatt.
Bhatt was summoned thrice to file his statement under criminal procedure code section 160, but he didn't respond.
Bhatt knows legal procedures well and if he is released on bail, he might temper the evidences, and there is danger that witnesses could turn hostile. There are 22 witnesses in Sanjiv Bhatt case. Of them Karansinh Panth, his friend Shrenik Devichand and Jasdan Gadhvi have filed statements before magistrate. Karansinh was forced to sign fake affidavits. In such circumstances he should not be given bail.
Share Your View via Facebook
top trend
what next
IBTL Gallery