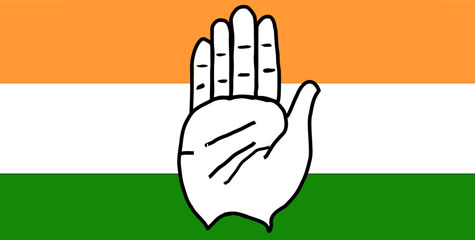 BJP spokesperson Rajiv Pratap Rudy has perhaps spelled out one of the most difficult nightmares of Congress. He said that UPA allies would no longer carry the burden of a corruption-ridden Congress and the government at the Centre was likely to crumble like a pack of cards.
Rudi claimed that there was growing uneasiness and restlessness among UPA allies like DMK, TMC and NCP and others and they were afraid of carrying the burden of the corruption-ridden Congress as anti-Congress sentiments have cropped up among the people because of corruption, water treaty, land granting treaty and terrorism.
Rudi claimed that the credibility of the Congress-led government had eroded and Prime Minister Manmohan Singh who has virtually lost control over his cabinet colleagues should better resign as he also owns the moral responsibility for the 2G related note. Noteworthy is that Raja had admitted in court that the 2G spectrum deal was done with the full consent of former Finance Minister P Chidambaram and the Prime Minister.
Rudi also condemned Congress for giving away Indian land to Bangladesh. He said, "The way the land of people of Meghalaya was conceded to Bangladesh has proved beyond doubt that the Congress has no love for the nation."
"Now there is a demand for change in the country and therefore, the BJP has strongly endorsed senior BJP leader L K Advani's Rashtriya Chetna Yatra for good governance and clean politics.", Rudi said. He also rubbished the reports that Advani wanted to project himself as the PM candidate. He claimed it was an issue-based yatra having the support of all partymen and leaders.
Share Your View via Facebook
top trend
what next
IBTL Gallery