Subramanian Swamy Threatens To Move Court Against Delhi Police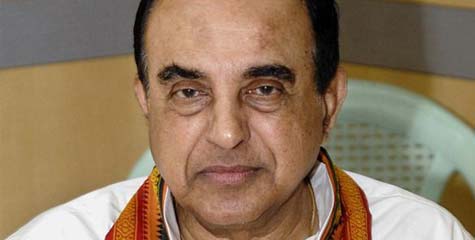 Crusader against corruption, Janata Party president Dr. Subramanian Swamy has warned the Delhi Police that he will move to court against it if it does not provide to him by tomorrow a copy of the FIR registered against him for spreading enmity between communities. In a letter to Police Commissioner B K Gupta, Swamy said he had already sought a copy of the FIR but has not been provided with it. He said that the FIR was registered more than two months after a controversial article written by him was published.
"The courts have now come to recognise that law of torts provides for a suit against misfeasance in performance of duty and therefore the police failure to act according to the provisions of Articles 21 and 22 of the Constitution will invite a suit of damages against Delhi Police. Hence you are required to give a satisfactory explanation for the delay and if the said explanation is not satisfactory in court, it will vitiate the FIR itself, and liable to be quashed," Dr. Swamy said.
Recently, Dr. Swamy had said that he's investigating the money received by Robert Vadra, the son-in-law of Sonia Gandhi, in connection with 2G scam. Soon after that, Delhi Police had registered a case of spreading enmity between communities against Swamy for an article he had written 2 months ago.
Share Your View via Facebook
top trend
what next
IBTL Gallery