Sanjiv Bhatt to face murder charge in 21-year-old case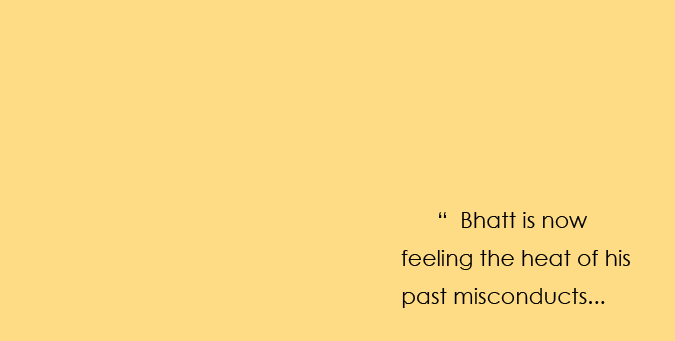 IPS officer Sanjiv Bhatt is now feeling the heat of his past misconducts. His appeal to not prosecute him in a murder charge has been rejected. Justice RH Shukla of the Gujarat high court rejected his petition challenging the government's decision to withdraw a plea protecting him from prosecution in a murder case lodged in Jamnagar district. The case is related to an incident of custodial torture and the subsequent death of a person in 1990 in Jamjodhpur in Jamnagar district.
Earlier, the government was soft on Bhatt and had opposed his prosecution as he was then assistant superintendent of police (ASP) in Jamnagar. The case has been pending in the court since 1996 but now the government has withdrawn the application. After that, Bhatt had challenged the government's move before the high court.
In 1990, when Bhatt was posted as ASP of Jamnagar, a person had died due to police brutality during a communal flare-up in Jamkhambhliya taluka of Jamnagar. A local court had initiated criminal proceedings against Bhatt and six others in this regard.
The state government and Bhatt have been at crossheads ever since he filed an allegedly false and forged affidavit in the Supreme Court accusing chief minister Narendra Modi of having a hand in the riots of 2002 which had taken place after Muslim fanatics had burnt alive 58 karsewaks returning from the sacred Ayodhya Ram temple.

# Sanjeev Bhatt in Custody, arrest was inevitable
# Sanjeev Bhatt and recruitment scam in 1996
# Sanjeev Bhatt not a Whistle blower

—
Share Your View via Facebook
top trend
what next
IBTL Gallery