Expel Prashant Bhushan from team: MS Bitta tells Anna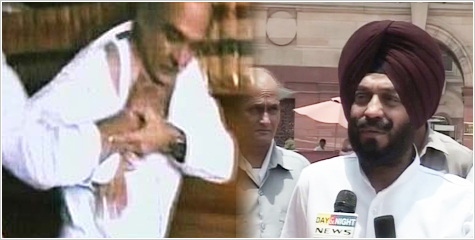 Now, after Prashant Bhushan was attacked by 3 nationalist youth, and the customary condemnation rounds were over, PRashant Bhushan is facing the heat of reactions from all fronts.

All India Anti-Terrorist Front (AIATF) Chairman MS Bitta has said that Anna Hazare should immediately expel Prashant Bhushan from his team for his remarks on Kashmir, and that a sedition case should be registered against Bhushan for advocating plebiscite in Jammu and Kashmir.

Bitta, however, extended the customary condemnation of violence against Bhushan. Bitta also said AIATF would soon file a PIL against the recent resolution adopted by the Tamil Nadu Assembly seeking amnesty for Rajiv Gandhi's killers.
Share Your View via Facebook
top trend
what next
IBTL Gallery