Montek-Chidambaram clash: Planning Commission rejects Smart ID Card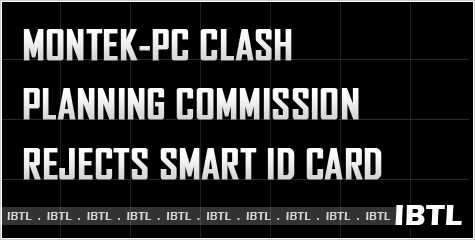 The clash between P Chidambaram and Montek Singh Ahluwalia is affecting decisions of national importance. Earlier, P Chidambaram had halted the expansion of the Unique ID Project, which comes under Montek Singh Ahluwalia led Planning Commission.

Now, Planning Commission has rejected the Home Ministry's proposal to issue smart identity cards to all residents based on the National Population Register, calling it a waste of public money. The panel also questioned the rationale for issuing the card to residents rather than citizens.
- - - - - - - - - - - - - - - - - - - - - - - - - - - - - - - - - - - - - - - - - - - - - - - - - - - - - - - -
हिंदी में : मोंटेक - चिदंबरम के टकराव में फँसी योजनाएँ
- - - - - - - - - - - - - - - - - - - - - - - - - - - - - - - - - - - - - - - - - - - - - - - - - - - - - - - -

Earlier, Chidambaram had termed UID (Aadhaar) calling it a duplicate effort. Now, with Planning Commission refusing Home Ministry's Smart card idea, the project has to be dumped. The Government however, said that the ministry will ask the commission to reconsider its decision.

IBTL

Share Your View via Facebook
top trend
what next
IBTL Gallery