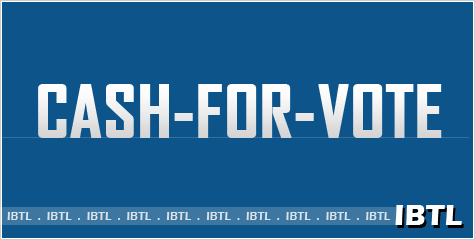 Amar Singh, who was recently in Tihar Jail, in connection with the 2008 cash-for-vote episode and is out on 1.5 Crore security bond, has said in a TV Interview that he had "worked overtime along with Delhi Chief Minister Sheila Dikshit to get the support of MPs in North-Eastern states in order to save the government". The episode had resulted in bailing the UPA-I government out when Left parties had withdrawn their support on Nuclear Deal issue, and the government was reduced to a minority.

The statement is sensational, but it is unlikely to impact Sheila Dikshit who is continuing as Chief Minister of Delhi even after the Lokayukt report indicts her of corruption during CWG, while the CM of Karnataka had to resign after his name had appeared in Lokayukt report.

While Amar Singh said this, he also wished for Congress coming to power in UP. Amar Singh also said that his Lokmanch will support Mayawati as she has promised carving out Poorvanchal. He also said that even when SP had the support of all communities, then it had won just 142 seats and now, the situation is worse. Amar Singh expressed his belief that Mayawati had an edge.

On being aksed if somehow SP gets majority, who would be CM, Amar Singh expressed the belief that Akhilesh Yadav will be the CM and generation shift is quite visible now. However, Amar Singh catagorically denied any possibility of rejoining SP.
Share Your View via Facebook
top trend
what next
IBTL Gallery