India protests against petrol price rise #BharatBandh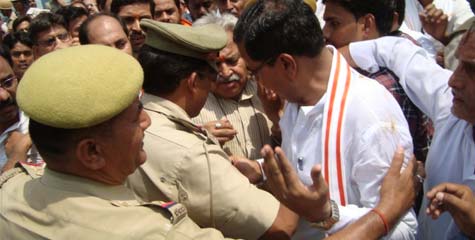 Mumbai / New Delhi, May 31 (ANI) : The nationwide bandh called by the NDA and the Left parties, in protest of the steepest petrol price rise in India's history, today evoked mixed response from the public.

The metropolitan cities witnessd protests, marches and roadblocks today. In Mumbai, the Hindu radical Shiv Sena enforced a complete bandh.

However, the public in Mumbai opined that such protests are bound to take place when inflation is taking a toll on the common man. The rail routes have also been blocked in both the cities in protest.



Share Your View via Facebook
top trend
what next
IBTL Gallery