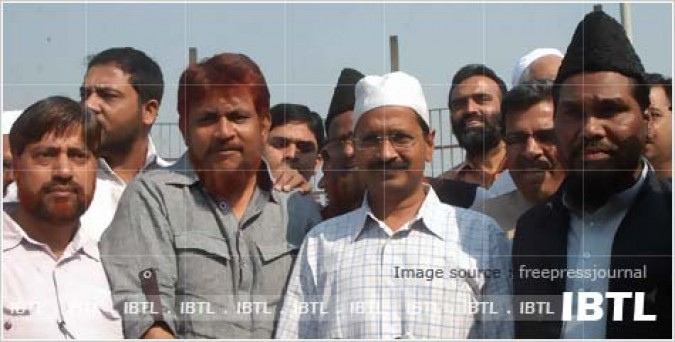 In what could be called as the worst racial crime seen in India in recent times the Aam Aadmi Party's unchecked behavior is bound to be the beginning of Arvind Kejriwal and his party's downfall.
One of its so-called senior leaders Kumar Vishwas with his black-tongue remarks has hurt the sentiments of not only Hindu Malayalees but also of the Christian community in Kerala. The Malayalee women nurses have been a high source of inspiration for over 30 years now in the field of nursing care in several parts of the world. They have tread paths to serve the sick which even men sometimes fear to go.
The Malayalee nurses' helpful presence in the Northeast of India to the freezing climate of Siberia is very well known. In this background Kumar Vishwas has made crude and enigrating remarks on the skin color of these very nurses. He had also made a denigrating remark against Muslims a few weeks ago.
Moreover the Aam Aadmi Party senior leadership has endorsed and supported all his racist remarks.This is not only unacceptable but it needs to be met with a fitting reply. We cannot be silent spectators to a party falsely claiming to be the champion of anti-corruption while they continue to hurt Indians with racial and sexist remarks.
The Aam Aadmi Party not only deserves to be completely boycotted in Delhi and other states of India but also in every country where Malayalee Hindus and Christians live.Just as Arvind Kejriwal is protesting and exercising his democratic right on the streets in Delhi today against police injustice. We all Malayalees should launch a protest on the roads and on social media against Kejriwal and his party members` injustice to us.
It is absolutely dangerous for a political party like the Aam Aadmi party to be even considered while casting your vote.This party will only strengthen the anti-Indian and pseudo-secular forces in our country.They will not be able to keep communal harmony and peace between people in the various States of India. Foreign countries could take great advantage of this situation.
The need of the hour is to educate and inform every single Malayalee the world over to boycott the Aam Aadmi Party. We should remember time and again not to cast our vote for that party nor should we support any of their allies and corrupt partners.
By Lightening
Share Your View via Facebook
top trend
what next
IBTL Gallery