Snehalaya rehabilitation centre for HIV-Hit children : Sewa Bharati RSS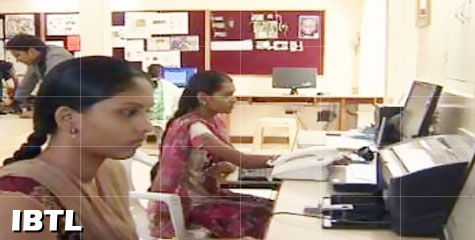 Snehalaya rehabilitation centre has proved as a home of respect for children belonging to red light area and affected by HIV. Himmatgram project initiated by Snehalaya in Ahmednagar district of Maharashtra has become a new ray of hope for the children of women engaged in prostitution.

The man behind this noble work is Girish Kulkarni. A social karyakarta since college years, Prof Kulkarni once witnessed an extremely bitter picture in red light area. A 14-year-old girl was brought there and forced to prostitution. He was extremely moved by her plight and vowed to transform this situation. Along with his team of karyakartas, he started visiting the habitats of prostitutes and earned their trust to take them out of this deep well. This gave birth to his maiden project for the upliftment of HIV-hit children that served as a lighthouse for the other social institutions.

The centre currently houses 400 boys and girls hit by HIV and belonging to the red light area. A separate arrangement has been made for HIV-hit children. The rehabilitation centre functions in a wide area of seven-acre land.

These children inhale an air of peace at Snehalaya. Their personality is developing systematically through education and sanskars. Snehalaya has completely erased the bitter memories related to police raid, dark rooms, intoxication, goons, etc from the lives of these children. The routine comprising of physical exercise, cleaning of premises, studies, lunch, dinner, school, sports, reading and prayer has completely transformed their lives. These children study at 18 different schools of Ahmednagar and carve a niche for themselves in different fields after completing their schooling.

Many girls and boys from Snehalaya have got married in respectable families. This institution strives hard to curb the sexual, economic and mental exploitation of women from red light area engaged in prostitution. A number of drives have been undertaken till date. This has helped in rectifying various issues pertaining to the problems of prostitutes before the society.

Snehalaya has greatly helped women who are eager to quit prostitution. Some of them are also striving to pull their counterparts out of this evil profession. Creating a team of karyakartas from the project area itself is the real credit of Snehalaya.

Bal-bhavan project has been initiated in five slums of Ahmednagar. Education, health and women empowerment are at the nucleus of this project. Nobody will be deprived of education; nobody will be forced to child labour; girls will not be married at an early age; houses will not fall in the trap of money lenders are some of the oaths administered to the karyakartas for turning the slums into ideal ones. Training centres have also been opened for children where they are taught the lessons of personality development.




Snehalaya also runs adoption centres. A number of couples have derived the joy of becoming mummy and papa due to this initiative of Snehalaya. Destitute and calamity-hit women have also got a sigh of relief here.

Shram Sanskar Camps are organized twice a year in which over 1,000 college students take part. In this five-day-long camp, discussion is held regarding various social problems and the corresponding drives are undertaken. Assistance is also provided to youths for opening various social institutions.

More than 100 staffers, thousands of karyakartas and well wishers have made Snehalaya grow by leaps and bounds. The work is now growing with added enthusiasm on a huge 30 acre land.

Contact : Snehalaya, Dr Girish Kulkarni
Opp Chitra Talkies, Near Gandhi Maidan, Ahmednagar
Maharashtra, India | Phone no: 0241-232755, 9422224386
Website: www.snehalaya.org

How to reach
By air: Pune Airport is the nearest one that is located at a distance of 105.1 km from Ahmednagar.
By train: Ahmednagar has a railway station.
By bus: State transport buses are available.

… …
Share Your View via Facebook
top trend
what next
IBTL Gallery