How media mislead public about the recently killed Gujarati RTI activist Nadim Saiyad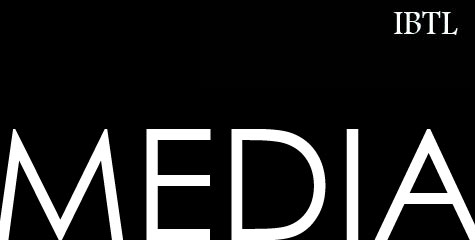 A news site of Gujarat reported this news about an RTI activist who got murdered in Gujarat couple of days ago.It reads as below.
Nadim Saiyad, a friend of media persons and police, a cow protector, an outspoken reveler with great knowledge about inside activities of Ahmedabad's Muslim ghetto Juhapura, a sincere ground worker was killed today morning brutally in Juhapura when he was going to buy newspapers.
Though larger portion of media is highlighting Saiyad's murder as murder of 2002 riot case witness, the fact according to initial probe and version of Saiyad's father – who has lodged complaint – is that the murder is in connection with Saiyad's activity of protecting cows.
Saiyad's father has given specific names of local Muslims likely to be responsible for Saiyad's murder in his police complaint. Police believe that Kalu Gardan can be behind Saiyad's murder. Police have held five in this case.
Nadim's murder could be in connection with recent incident in which local butchers burnt police jeep and injured couple of policemen who were doing duty of rescuing cows illegally kept for slaughter. Police arrested six butchers in this case. While a local group of butchers and their supporters was against police, Nadim Saiyad on the other side was pro-police and opposed illegal transportation and slaughter of cows.
While Nadim Saiyad was active in Juhapura for last many years against illegal activities, it is understood that his last campaign against butchers and illegal cow slaughter caused his brutal murder today.
Ahmedabad police's Crime branch is investigating the case.
- - - - - - - - - - - - - - - - - - - - - - - - - - - - - - - - - - - - - - - - - - - - - - - - - - - - - - - -
We can argue that the above news may be from a pro Modi(RSS, Hindu, etc…) daily, but let us read what TOI tell us in connection to this incident.
Nadeem Saiyed, a witness in one of the most gruesome post-Godhra massacres of Naroda Patia in 2002 and an RTI activist, was brutally murdered in Juhapura area of Ahmedabad on Saturday morning. He was stabbed 28 times by four men in broad daylight, allegedly for providing information on illegal slaughter of cattle to the police.
Saiyed was rushed to V S Hospital where he was declared brought dead.
Also in yet another news bashing Modi, TOI reports the incident, with more clarity.
Hindus feel Modi is playing vote-bank politics. And Muslims feel let down because of the police crackdown on slaughterhouses ahead of Bakr Eid. Many believe that the killing of Nadeem Saiyed, an Ahmedabad-based RTI activist was indirectly linked with strict government action on butchers. Saiyed was killed by butchers who allegedly attacked police during a raid on a slaughterhouse in Juhapura, the largest Muslim ghetto in Gujarat.
So TOI and almost many of them report the news as so, so we can safely conclude that the it is not a digvijaya logic to connect his murder with the recent anti cow slaughter crusade by him. So what is the issue ?
TOI and other main stream media , though they mention the cow slaughter lobby connection to the murder, has a misleading Headline. When we report a murder event, we should not mislead the public, most of them who do not read details, but only glance through the headlines or news tickers. Almost all of the main stream media, highlighted Nadeeems activism in connection to 2002 riot case, and hides the real cause that lead to his death, in a few sentences.
- - - - - - - - - - - - - - - - - - - - - - - - - - - - - - - - - - - - - - - - - - - - - - - - - - - - - - - -
The DNA gives a somewhat impartial reporting on the issue.
The biggest Muslim ghetto in Gujarat, Juhapura has emerged as a hub of illegal cow slaughter over the past decades. With police protection, dozens of dreaded criminals have also come up in this locality housing more than five lakh Muslims.
Behind the killing of social activist Nadeem Saiyed, the illicit business of cow slaughter is said to be the main reason. Nadeem paid the price for exposing several big names involved in this illegal trade.
He had told the police that the arrest of 10 people in connection with torching the police vehicle after police rescued around a dozen cows on October 29 inJuhapura, was wrong. According to sources, Nadeem had told the cops that the real culprits were Firdos Mulla and his brother Mushir Bachcha.
The information is said to have been leaked and thus a plan to eliminate him was conspired. According to sources in crime branch which is investigating the case, Firdos Mulla and his brother Mushir Bachcha are the main accused on whose behalf Mohammad Sharif aka Kalu Gardan murdered Nadeem with his three aides.
In the illicit trade of cow slaughter, Gardan is a mere pawn. Although a dreaded criminal who earned the nickname 'Gardan' for slicing his victims' necks, Gardan is said to have acted on the behalf of Firdos Mulla and Mushir.
Gardan who started as a small-time gambler turned into a dreaded criminal after he was booked in a murder case by Vejalpur police. According to sources, 30-year-old Gardan, who claims to be into real estate, works for Firdos and Mushir and calls them as Seths.
Sources said that Firdos and Mushir also ventured into the world of criminals from their initial stint in gambling and bootlegging. Apart from these, three other notorious names — Sultan, Alam Khan, Fazal Mukran — are involved in cow slaughter.
- - - - - - - - - - - - - - - - - - - - - - - - - - - - - - - - - - - - - - - - - - - - - - - - - - - - - - - -
Another news which media suppress about him is this, as reported by Dainik Bhaskar.
Ahmedabad: Nadim Saiyad, a Naroda Patia riot witness, has alleged receiving threatening calls from Mehboob Baig alias Mehboob Senior, an accused in the Kalupur building collapse case.
In a letter written to the city commissioner of police (CP) on Sunday, Saiyad claimed that he was threatened by Mehboob Senior to change his statement in favour of the accused. He also stated that he was terrified because Senior allegedly has links with the underworld and enjoys good relations with local top cops.
Saiyad had not only informed his friends about the alleged threat call but also the government advocate dealing with the riots case about it.
"Mehboob Senior called from his mobile number 9537776637 to me on my cell phone at 2:02pm on July 3, 2011," Nadim Saiyad's letter to the CP reads. The letter further says, "Mehboob Senior spoke politely, but asked me not to repeat my earlier statement made in connection with the Naroda Patia riot case before the special court. The court is investigating the case under direct supervision of the Supreme Court, which was to be heard on July 4, 2011."
- - - - - - - - - - - - - - - - - - - - - - - - - - - - - - - - - - - - - - - - - - - - - - - - - - - - - - - -
Share Your View via Facebook
top trend
what next
IBTL Gallery