Gujarat is on top in donation of blood, eye and body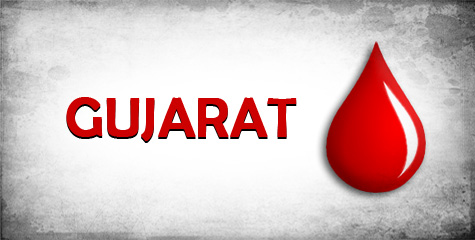 At diamond jubilee celebration of Blind Men's Association managed H.V.Desai Eye Hospital in Pune of Maharashtra, Gujarat Modi said that Gujarat is on top in entire country in donating blood, eye and body.

Speaking as the Guest of Honour at the programme Chief Minister said, "All these three humane activities are taking place in Gujarat on great scale." He also stressed the need to eradicate malnutrition in order to shun the problem of blindness from the society.

Pune's Blind Men Association is in process of setting up a world-class eye-care research institute and hospital. Modi also lauded the services of Padmashri Niranjan Pandya who is devoted to the welfare of visually challenged people.

On behalf of the hospital, Chief Minister distributed free-of-cost spectacles to the patients who have undergone eye treatment. Mr. Modi praised the charitable activities being carried out by the Association and also hailed the donors.

Describing the service of visually impaired people as one of the highest humane activities he said that all those who selflessly devote their life to the service of humanity are worthy of acclamation. Apart from the cataract operations for human beings, Gujarat has also cared for animals by carrying out cataract operations and providing them dental treatment.
Share Your View via Facebook
top trend
what next
IBTL Gallery