Pakistani app company to start developing for Aakash tab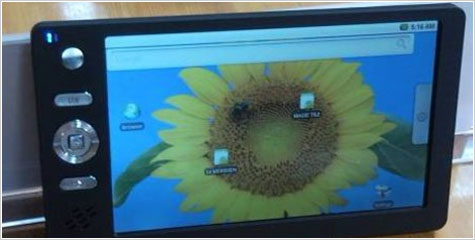 Even before it's commercially launched, Aakash is winning hearts, and deals. A Pakistani technology company that specializes in creating mobile applications has announced that it will create apps to support India's low cost Aakash tablet. Pepper.pk, the mobile applications subsidiary of Pakistani technology company Five Rivers, said it would begin porting a relevant subset of their over 150 applications to the new platform.
Mahe Zehra Husain, Co-Founder of Pepper.pk congratulated their "friends in India", and said that their decision to add further value to Aakash was an effort on their part to enhance "friendship and cooperation in South Asia".
The Aakash tablet which was formally launched on 5 October, is not yet freely available on the retail market. According to the Aakash website, it will first be distributed to students through universities in about two months.
A retail version with faster, better performing specs is also expected to be released soon.
The specifications of Aakash are as follows:
Screen – 7" resistive
Operating System – Android 2.2
Processor – 366 MHz in addition to Graphics Accelerator and HD Video Co-processor
Storage – 2GB Flash Memory with 2GB Micro SD card which is expandable up to 32GB
Memory -256 MB RAM
Network – Wi-Fi Enabled
Connectivity – 2 USB ports
Battery – 2100mAh
Web Browser – DataWind Accelerated Browser
Modem – Inbuilt cellular and Subscriber Identity Module (SIM)
Share Your View via Facebook
top trend
what next
IBTL Gallery