WikiLeaks founder and colleague nominated for Nobel peace prize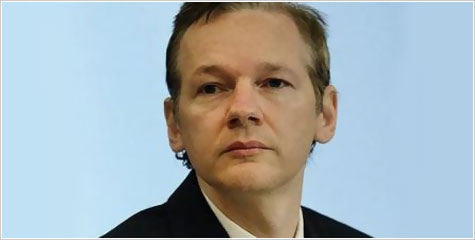 Wikileaks founder Julian Assange and his colleague Bradley Manning have both been nominated for this year's Nobel Peace Prize. Assange & Manning both are under detention.
A wikileaks discussion forum website stated that, 'The Nobel Peace Prize nominees for 2011 recognize a number of activists, among them Julian Assange, Bradley Manning, Wael Ghonim, Tunisian blogger Lina Ben Mhenni, and Egyptian Israa Abdel Fattah together with the April 6 Youth Movement."

Manning was a US army serviceman who allegedly leaked diplomatic cables and video of a 2007 Apache helicopter attack to WikiLeaks. He had access to SIPRNet and the Joint Worldwide Intelligence Communications System from his workstation in Iraq. Assange, as founder of WikiLeaks, took these documents—in addition to other diplomatic cables and documents—and had published them on WikiLeaks.

Wikileaks claimed the development to be a vindication of their stand. It said that while a Nobel Peace Prize nomination might not help Manning avoid prison time or get Assange released from house arrest, it certainly is a form of vindication as many people across the world admire their principled stand. Wikileaks forum on the website further claims that, "If it had not been for WikiLeaks publishing the leaked diplomatic cables, the Arab Spring might not have been possible."

Wikileaks further writes, "Even Retired U.S. Army Reserve Colonel Ann Wright, in a recent Stars & Stripes editorial, has called Wikileaks 'a critically important tool for those who seek to uphold basic human-rights standards and the professional conduct of U.S. military forces."
Share Your View via Facebook
top trend
what next
IBTL Gallery