'Hang me if guilty' - Measuring Modi's guilt through media's own eyes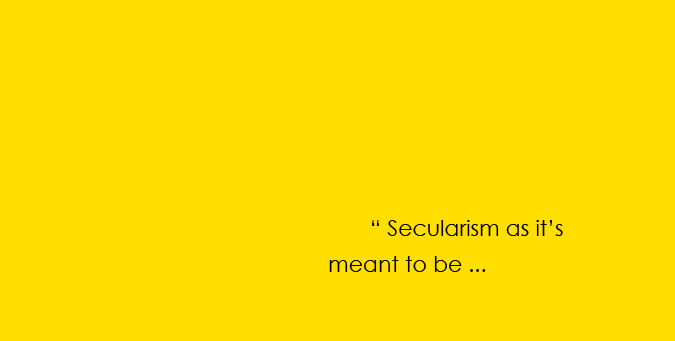 So much water has flown down the Ganga since 2002. Gujarat has shone on the International map in so many fields, one can go on speaking for whole day, and yet fall short of time while mentioning its achievements over past decade. On the riots' front, not only Gujarat observed its very first curfew free decade since it was created, the 2002 riots have also seen speedy justice as per Indian standards and a record number of convictions, which only point to the fact that Gujarat government, despite enjoying full trust of the people, didn't hinder the course of law and justice. In fact, Narendra Modi himself had urged the Chief Justice of Supreme Court and Gujarat High Court to suggest names for forming an enquiry commission and it was at their recommendation that the Nanavati commission was formed while he could have appointed a man of his choice to commission an enquiry. The Supreme Court of India did not find anything against him and directed the lower court to carry on the proceedings. Mind it, the much hyped 'Nero' remark has absolutely no written mention. Given the lies about Ehsan Jafri's daughter being killed when she was actually in America, and numerous other lies that were spread, it would be a very small lie to be planted. Also, note that some of Gujarat riot cases have gone to the bench of Justice Aftab Alam, who has been alleged to possess a very communal mindset by a former Judge of Gujarat High Court and former Lokayukta, Justice S K Soni in his complain to the Chief Justice of India as reported here.

Here, we look at the facts that the main-stream English media known for its secularist discourse itself had published at the time of riots, and urge our readers to ascertain how guilty Narendra Modi is. Of course, it is for those, who are still asking for his blood, having crossed all limits of tireless calumny in the name of justice and betraying their contempt for even the Supreme Court.
01
. To prevent any riots from breaking, Modi issued
shoot at sight
orders at Godhra immediately after Godhra carnage. Reported by ToI (and others) on 27th Feb itself. 827 preventive arrests were also made.
02
. VHP
appealed to Hindus
to maintain peace while asking Muslims to condemn the grave crime and not shield the culprits. Again, reported by ToI on Feb 28th, morning. In fact, Narendra Modi himself issued an earnest and touching
appeal in Gujarati
to maintain peace.
03
. Gujarat government deployed
entire police force
of Gujarat on duty. The state government also deployed Rapid Action Force personnel in Ahmedabad and other sensitive areas while the Centre rushed CRPF men to assist the local authorities to maintain law and order, as reported by Mid-Day here on 27th Feb itself. Mind it, it's all Government's preemptive actions, even before the actual riots broke.
04
. Modi ensured that the bodies of the victims were cremated near the hospital where they were brought for post-mortem at 3.30 a.m. on February 28 from Godhra. Bringing bodies form Godhra to Ahmedabad was a necessity first because there's no storage facility at Godhra and the bodies were badly charred, and secondly, most of the victims were from Ahmedabad and nearby areas as the train itself was Ahemedabad bound. The Sola Civil Hospital is on the western outskirts of Ahmedabad where the Muslim population is negligible. It was reported by India Today in a story ironically titled, "
Sins of Modi
"
05
. When riots still broke out at such high intensity on 28th February, Modi requested the 3 neighbouring states of MP, Rajasthan and Maharashtra for sending their police forces to help curb the situation. Each of the three states was Congress ruled at that time and they all refused to help their neighbouring state at the hour of such humanitarian crisis just to have more and more muslims killed and strengthen their vote-bank by painting Modi communal. Here's Narendra Modi himself
elaborating
(video) on that. (Watch 2:57 onwards)
06
. Nevetheless, the day riots broke out, on Thursday, 28th February, The Hindu reports how
indefinite curfew
had been clamped in 26 cities and towns in the state to prevent riots from spreading and how Modi frentically called for Army units on 28th February itself. Hindu report is of 1st March morning and it says, Army had arrived and was to be deployed soon. An India Today report after the riots were over recollects how the army was indeed staging a flag-march at Ahmedabad at 11:30 am the next morning on March 1st, that's barely
24 hours after riots
having been started.
07
. However, the Hindu anger at the ghastliest killing of Ramsewaks was so massive, even the combined strength of Indian Army, State police and RAF etc. had to struggle. ET report dated March 1st, confirms this
same fact
.
08
. Not just this, the
India today
story, published on 18th March, after the riots were over, admits how the Police was simply outnumbered by masses. It writes, "Considering that the mobs that simultaneously surfaced at nearly half a dozen places numbered from 2,000 to 10,000, the forces proved woefully inadequate. At one point on February 28 there were at least 25,000 people targeting the Muslim localities in Ahmedabad alone." It also publishes the statement of the then Police Commissioner of Ahmedabad Mr. P.C. Pande saying: "In my 32-year career I have never seen something like this. It was an upsurge, unstoppable and unprecedented. A stage came when it became physically impossible for the police to tackle mobs running into thousands".
09
. It was in such horrible situation that the Police still braved. It fired at rioters and eliminated 98 of them, as reported by the then Union Minister Arun Jaitley, on the floor of the House later. Of course, not to forget how Gujarat police saved the people who'd taken shelter in Ehsan Jafri's house from a 20000 strong mob, even when Jafri fired at them and injured 15 people. The facts of Jafri's firing at 20000 strong mob are mentioned even in the SIT report. Out of nearly 250 people who'd taken shelter at his house, 39 were killed and 31 went missing, the rest were rescued by Gujarat police, again, mind it, from a 20000 strong mob. Even the tribals were so enraged at the heinous killing of Ramsewaks that they too were out on killing muslims in revenge. Gujarat police saved 2500 muslims from certain death at Sanjeli as reported by
India Today
.
10
. As the Organiser later reported
here
: "The police had fired over 10,500 rounds… In addition, in all, 15,000 tear gas shells had also been burst during the Gujarat riots… A lot of mischief was played by the electronic media, which went on repeating some of the gory incidents of riots day after day... An image was thus created by the collaborating media that the massacre of Muslims was continuing unabated in Gujarat, day after day. The truth is that the total number of riot-related accused that came to light in entire Gujarat was 25,486 (17,489 Hindus and 7,997 Muslims). The efficiency of the Police can be gauged from the fact that out of the above mentioned number, as many as 25,204 accused were arrested-out of which 17,348 were Hindus and 7,856 were Muslims. The police in Gujarat was therefore not sleeping at any time.
Now, these are hard-facts as reported by the same secularist media (except the last point, which comes from RSS' News Weekly) at the time the riots were taking place or just after that. Going through these facts establishes without doubt that Narendra Modi and the Gujarat government did whatever it could have to control the situtation and prevent the crisis from worsening. Where does the allegation "
Modi had given 3 days to run riots
" stand against these facts, Tehelka's bunch of sting-lies notwithstanding, either? But, the culprits who have not been nailed include those secularist hate-mongers who catalysed and fuelled the Hindu anger by suggesting in no unclear terms that Godhra was either an accident or if it was an attack, Hindus themselves were to be blamed because they'd 'provoked' Muslims by visiting Ayodhya. This was
criticised
later by Vir Sanghwi, himself someone from the Secular brigade.
Can those 'cannibels' in media and elsewhere, who are still craving for the blood of Narendra Modi with their mind full of misdirected hatred counter any of these facts, as these are the facts reported by them only. Now, Narendra Modi is sagacious enough to remain unperturbed as he clarified during his hangout recently. But the matter of concern is that this
calumny
has continued even when Narendra Modi has risen to becoming a beacon of hope for a belagured nation in no uncertain terms. At such troubled times, asking for Modi's blood out of personal hatred not based on facts but on prejudices, isn't that tantamount to being a traitor against the nation?
(Courtesy:
Gujaratriots.com
for collection of media reports links)
Share Your View via Facebook
top trend
what next
IBTL Gallery