Mayawati warns Akhilesh on converting parks and memorials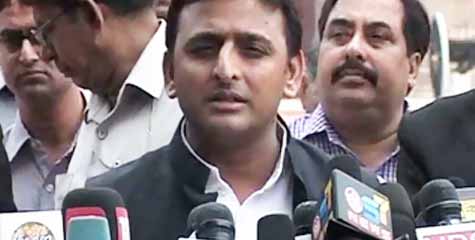 New Delhi/ Lucknow, (ANI): Unfazed by Mayawati's threat of facing worsened law and order situation in Uttar Pradesh and rest of the country, UP Chief Minister Akhilesh Yadav today said that those who built parks and placed elephants and their own statues there, have already been punished by the electorate, which has voted them out.

Akhilesh further said that the statues won't be destroyed but the barren land would be utilized for some good purpose. Earlier in the day, Bahujan Samaj Party supremo Mayawati had warned Akhilesh to stay away from the parks and statues constructed during her regime.

Share Your View via Facebook
top trend
what next
IBTL Gallery