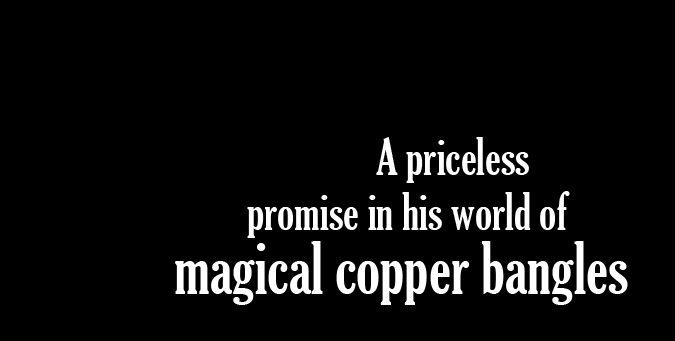 Dr. Shashi Tharoor is the MP for Trivandrum. He sports a clipped British accent and an accessory auto-fringe flick of his greying hair. His biography reads like a man with a profound superiority complex. KC Singh, former secretary in the external affairs ministry, who coordinated Tharoor's campaign as India's candidate for UN secretary-general in 2006 stated " He is a narcissist, totally in love with himself and his image."

He is very well educated, extremely well spoken, served with the United Nations, has written numerous books and is "theoretically" a well rounded gentleman. While the population remains seduced by his clipped British accent, the rest of us have attempted to observe the man behind this eloquent façade.
He currently sports the title of "
India's Minister of State for Human Resource Development
". This gives him both position and power. The infamous Media Crooks was unimpressed by the antics of Tharoor and penned a dissection
here
.
Social networking has not been kind to him either. It may have been the reason why he supported
censorship
.
He once said he would travel
"cattle class in solidarity with all our holy cows
" causing yet another furore in India. Having slithered through that comment by claiming he repeated a journalist's phrase, he later fell deeper into hot water following the furore surrounding his wife Sunanda [
link
]. In 2010, Mr Tharoor was compelled to resign as a minister after allegations of a conflict of interest while promoting an IPL team for Kochi that was linked to his wife.
The Times of India
reported
as follows
"The officials also said that the findings of a discreet inquiry conducted by the government leadership didn't fully support Tharoor's claim of aloofness from the deal worked out between Pushkar and Rendezvous Sports World. When approached, some of those familiar with the deal said the minister took keen interest in how much stake she should get"
Tharoor again, slithered through this controversy by an eloquent speech to
Lok Sabha
. His tear jerking narrative said as follows
"Madam speaker, I am new to Indian politics, but I have a long record of public service unblemished by the slightest tint of financial irregularity. I am deeply wounded by the fanciful and malicious charges that have been made against me, and I have requested the Prime Minister to have these charges against me thoroughly investigated. I've led a life of personal integrity ...and it is important to me that my name is cleared"
While many had patted him on his back, forgiven him and allowed sleeping dogs to lie, Narendra Modi's, memory did not fail him when Tharoor returned to his position as minister.
Modi' quipped ...
"Wah kya girlfriend hai. Apne kabhi dekha hai 50 crore ka girlfriend? (What a girlfriend? Have you ever seen a 50-crore girlfriend)." And qualified that astonishing statement by saying, "There was a Congress leader who was a minister. He was accused of amassing wealth from cricket. He had said in Parliament that he is not connected to the Rs. 50 crore in the lady's name...And then girlfriend becomes wife, we learn some time later...the issues are still not settled and he is now made a minister."
Tharoor responded
"My wife is priceless, beyond any imaginary 50 crores but you have to be able to love someone to understand that and we'll have to see if he is capable of understanding that
."
Mukhtar Abbas Naqvi for the BJP amusingly commented "
For an international Love Guru like him, a ministry of Love Affairs should be created."
Soon after, the priceless Mrs Tharoor complete with diva designer sunglasses was observed losing her cool composure. Complete with lipstick and perfect make-up, she slapped a man in front of the glaring national media. [
link
]
@Jayhind hilariously commended "
Sunanda Pushkar proved: Congress wives know the power of the hand. Congress husbands know the power of the underhand"
While this controversy slowly died down and Mr Tharoor settled to flicking his fringe and driving the media bandwagon on the Delhi gang rape case, yet another controversy was brewing. He was refused a stay in proceedings of a court case. [
link
]
"
A case was registered against Tharoor on the basis of a private complaint by human rights activist Joy Kaitharath of Ernakulam in the Chief Judicial Magistrate's court stating that he had committed offences under sect 3 of the Prevention of Insult to National Honour Act, 1977, enacted to prohibit desecration or insult to the country's national anthem.
In the complaint, it was alleged that Tharoor had on December 16, 2008 interrupted the national anthem at a function of Federal Bank at Kochi and had asked the audience to sing the anthem by keeping the right hand on the left chest like the Americans, instead of the attention posture"
Undeterred by serious court cases and previous controversies, he was recently seen
posing
in his sunglasses, with his two colleagues – all three were pictured endorsing some copper bangles while sporting their best camera friendly plastic smiles.
The Mangalorean and many other papers featured similar stories throughout India. [
link
]
They wrote :
"A bangle that claims to cure ailments like acidity and arthritis, purifies water and even protects people from harmful cellphone radiation was launched here Friday.
"The 'tiranga' copper bangle, designed with Tri-Vortex technology from South Africa, is an initiative of the Flag Foundation of India, an NGO run by parliamentarian Naveen Jindal. It was unveiled by Minister of Human Resource Development Shashi Tharoor"
Apparently, this magical bangle that cures all is beneficial for the elderly and athletes.
Curiously, a not for profit NGO
flag foundation of india
concerned with flags is now asking a vulnerable population in India to purchase bangles by making dubious unscientific claims.
It claims as follows
"The bangle creates cellular coherence, allowing the body to be more capable of pain relief. The powerful energy fields of the TIRANGA Bangle create flowing molecular structure giving you energy, vitality, balance and relief from pain. By wearing the bangle, you will improve muscle communication and have increased strength and better balance. Due to the bangle's unique harmonising energy, you can wear it to reduce muscle or systemic pain. It is beneficial to all including athletes as well as the elderly, who lose balance in the process of moving and stabilising simultaneously. Athletes have reported significant and beneficial improvement in performance and recovery from sports injuries."
It is notable that the public should be aware of the latest studies on
copper bracelets and arthritis
.
"Copper bracelets and magnetic wrist straps are useless for relieving pain in people with arthritis"
Mr Naveen Jindal was asked for his view on the above research. He told us
@dr_rita39 Not even remotely d same thing as magnetics/holograms etc.Trivortex is a frequency-based technology

— Naveen Jindal (@MPNaveenJindal) January 29, 2013

"Not even remotely the same thing as magnetics/holograms etc.
Trivortex is a frequency-based technology".

Nevertheless, he was not able to provide any respected scientific studies/evidence to verify his claims.

Politicians should be independent and impartial. They should not be endorsing products while making potentially false unscientific claims. I asked Mr Tharoor about his business interests in this case. This was his response...
@dr_rita39 no business interest whatsoever. Was asked by a friend & fellow MP to launch it. @mpnaveenjindal does great work for the Tiranga

— Shashi Tharoor (@ShashiTharoor) January 27, 2013

This response demonstrates that Mr Tharoor is not above doing his colleagues a few favours.

When Mr Jindal was questioned on the subject, his response was as follows

"One can contest a scientific innovation but unfair to dismiss
it without knowing enough about it".
Jindal is therefore prepared to make tall claims without first verifying the scientific evidence for it. Perhaps he believes that his billionaire status gives him the right to peddle anything he wants to without the need to be transparent. If we dissect this matter further, we discover that Mr Jindal's business interest is in mining http://www.jindalsteelpower.com.

"The Tiranga Bangle is made of copper and designed with tri-vortex technology from South Africa. Tri-vortex is a sound frequency-based technology used to treat materials and products that can be used for health benefits. The bangle claims to provide 'natural, environment-friendly and non-chemical-based healing'. [Hindu Business Line]
It is interesting to note the status of his shares in 2012.

"Jindal Steel shares fell as much as 2.8 percent to 405.40 rupees and traded at 405.80 rupees as of 2:25 p.m. in Mumbai. The shares have fallen 10 percent this year, compared with a 21 percent gain in the benchmark Sensitive Index." [ Jindal Steel Nears $2 Billion Mine Purchase in West Africa / Jindal Steel Nears $2 Billion Mine Purchase in West Africa ]
His links to Africa are detailed here Jindalafrica.com/chairman. He has a particular interest in copper mining in Zambia and Tanzania.

"Jindal Africa is involved in extensive coal, copper and iron ore exploration activities in Tanzania and has been granted a license to mine copper. Zambia represents Jindal's foray into the copper industry, where it is in the process of exploring and developing greenfield copper concessions. Jindal Africa hopes to play a pivotal role in developing Zambia's copper resources and downstream facilities" [Source Jindalafrica]
Perhaps it is just a coincidence that a fall in shares, an avid interest in copper mining coincided with Shashi Tharoor's launch of the magical copper bangles. This is merely speculation and I am sure both these MPs will be more than happy to clarify their position.

We still need to consider the nature of Tri-vortex technology used to develop these bangles. This has long been discredited as listed on a South African website Tri-Vortex Technology – Yep, no proof and Tri-Vortex™ Technology – Big scam? . It is worth reading these two links in detail because it essentially alleges that Tri-vortex is not verified by scientific evidence and may well be a scam. Moreover, it cites that Tri-vortex was subject to consumer complaints in South Africa. The results of those complaints are not known to date. It notable that Tri-Votex Technology's website has disappeared into oblivion www.trivortex.co.za

I have since repeatedly asked the two MPs about the scientific evidence verifying the claims they have made. No further comments have been forthcoming. Mr Jindal has not responded to individuals demanding answers. Instead, he has alleged that they are internet trolls. This was his comment recently

"@ShashiTharoor @Alisaspeaks @Roflindian @shilpitewari Hv tried&benefitd frm d technology.Urge u2 do d same.Sply helps wid d Twittr trolls :)"

The unscientific claims made by these two MPs were exposed by the intrepid detectives on Twitter on the 27th January 2013 and mercilessly mocked on #TriVortexBangle. Many scientists and medical professionals weighed in with their concerns that the vulnerable population would be misled.

In summary, we see a billionaire with a company whose shares are not performing well, who has a license to mine copper in Africa. This billionaire MP asks Mr Tharoor to launch copper bracelets that promise various magical powers to the vulnerable masses in India.

Tharoor could have opted to support many struggling entrepreneurs in India. He could have been fair in the land of business and competition. Instead, he fast tracked the business interests of his MP colleague and essentially did him a "favour". My question is – how many favours has Tharoor been doing? Secondly, much needed opportunities for struggling entrepreneurs are being lost because some are using their position, status and influences to muscle their way into the public eye.

Of course, the gullible public will believe men of power, position without question. In a land where magic potions and alternative therapies with promised cures do sell, a magical copper bracelet endorsed by two MPs is likely to be extremely lucrative in a population of 1.2 billion.

I may speculate that a high demand for copper bangles would hike the demand for copper mining and be of potential advantage to the business interests of Mr Jindal. Of course, if this were true, the current government would have to investigate the two MPs for their role in peddling unscientific copper bracelets through a Not for Profit NGO while "Jindal said the bangle would be launched nationwide. Its price is yet to be finalised".

On his website, Tharoor promises "I will work with dedication and sincerity for your well-being". A priceless promise in his world of magical copper bangles.

With thanks to twitter.com/maheshmurthy / twitter.com/medinsane and many on Twitter for their information on this issue.
Continued at Shashi Tharoor's Good Turn U-Turn...
Share Your View via Facebook
top trend
what next
IBTL Gallery