UPA govt ignored farm, labour reforms, failed at creating jobs: Experts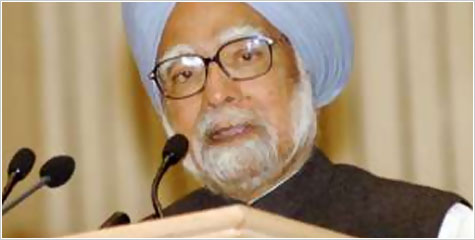 UPA government's hyped strategies for "inclusive growth" stand exposed in the light of the statistical data that's available. Arjun Sengupta Commission report highlights that the "other India" gained very little from most pro-poor schemes run by UPA govt. The UPA government began showcasing the grand idea of financial inclusion in its first stint and later expanded its pro-poor schemes to woo the aam aadmi.
But the findings of the latest National Sample Survey Office (NSSO) survey highlights the futility of pursing misguided job-generation policies in the name of lofty goals instead of going for all-out reforms, said economists and political analysts. "The latest data reinforce the conviction that what we actually want are reforms, not mere schemes," said renowned economist Shankar Acharya. He minced no words in saying that government is following wrong policies.
According to the latest NSSO data, only 2 lakh jobs were created annually from 2004-05 to 2009-10, when the first UPA government was in power compared with 12 million jobs created by the previous Bharatiya Janata Party (BJP)-led National Democratic Alliance (NDA) from 1999-00 to 2005-05. The latest survey was conducted between July 2009 and June 2010.
Madhu Kishwar, a member of the National Commission on Enterprises in the Unorganised and Informal Sector and senior fellow at the Centre for the Study of Developing Societies, said that the schemes such as MNREGA are only band-aid solutions to address poverty. What is actually required, are economic reforms in non-corporate sectors such as agriculture and labour.
Left front has already called UPA's pro-poor policy a "policy of deception" by creating greater avenues for profit maximisation for the corporates at the cost of increasing burdens on the common man.
Share Your View via Facebook
top trend
what next
IBTL Gallery