Modi government defeated as Gujarat High Court upholds Lokayukta appointment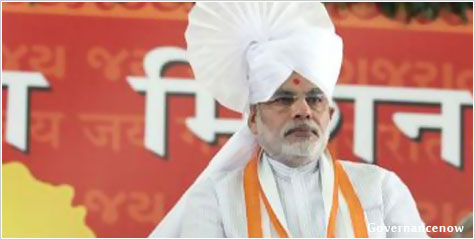 The Gujarat high court has upheld the appointment of Lokayukta by the governor and dismissed the plea of the Narendra Modi government challenging it. The court concluded that governor Dr Kamla Beniwal was right in appointing retired HC judge RA Mehta as Lokayukta. After justice R A Mehta's appointment as Lokayukta last year on August 25th, the state government moved the HC claiming that the governor had done it without considering the advice of council of ministers and hence it was illegal. Modi government had objected because of Mehta's alleged proximity with anti-Modi elements.

During the first hearing, Justice Sonia had quashed the appointment while Justice Kureshi had upheld it. Then, the case was referred to a third judge, Justice Sahai, who opined in favour of appointment after hearing all the points of disagreement between the two judges. With Justice Sahai's opinion, the government's petition has been dismissed. The formal pronouncement may be made by the division bench, as the matter has been referred to the acting chief justice. It is not clear, however, if Modi government will silently accept the decision or challenge the same in the Supreme Court.
Share Your View via Facebook
top trend
what next
IBTL Gallery