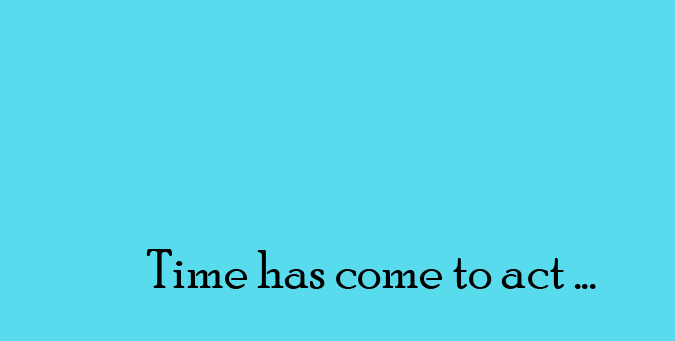 Teesta is the name of an Indian river which is called as "lifeline" of Sikkim. The irony is that another Teesta who is quite famous in India has now turned to be a bewildered hobgoblin. Yes, we are referring to "Teesta Setalvad" here.
Teesta Setalvad was born and brought up in an eminent Hindu family of Gujarat. She got married to a Mumbai based muslim journalist, Javed Anand. The couple label themselves as human rights activists and journalists. After the 1992-93 Bombay Riots, the couple quit their jobs and started a magazine named as 'Communalism Combat' which was set to target religious intolerance and communal violence. Teesta also runs a Mumbai-based NGO under the banner of "Citizens for Justice & Peace (CJP)". An NGO is a non-government organization which is legally constituted and is not conventional for profit making. It pursues social reforms and is not suppose to have a political face. Contradictory to this, Teesta's NGO has always been under the cloud of controversies that also casts the shadows of political wills behind it. One after the another, her attitude of aspersion and calumniation narrated the story of fakeness in her work. The list of allegations arrays her leaning attitude towards Congress and reckless hatred towards Sangh Parivar. It seems as if she is working only to defame Sangh Parivar and Bhartiya Janta Party. Also, the so called intentions of social reforms and elating secularism sound artificial. List of conflicts is too big to summarize here. Still, we will throw some light on them.
# Teesta's magazine received bulk of funds from Congress, CPI(M) and CPI to target Bhartiya Janata Party and Sangh Parivar before the 1999 Lok Sabha elections. The Congress gyrating magazine raised daily advertisements against Sangh Parivar to sketch a false image. Approximately, 15 million rupees were spent on this insubstantial effort.
# Life of the sophomoric journalist Teesta, took a steep turn after 2002 Gujarat riots. She emerged as a savior of the victims. Trying to establish her image as "Lamb of God", she marched the witnesses of riots to the Hon' Supreme Court for justice. She also produced 22 false witnesses who filed the affidavits in various courts. They later on admitted that they were nearly crucified by Teesta to make imaginary stories about riots and to speak against Narendra Modi and his supporters. She even raised the issue to United States Commission for International Religious Freedom. According to her, the Indian Judiciary was incompetent to provide justice to the victims.
# Teesta was not less than a leech for sufferers like Zaheera Sheikh, who was prime witness in Best Bakery Case of 2002 Godhra riots. Zaheera gave false deposition against innocent persons at the direction and advocacy of Teesta in the false hope of financial help to her. She later on turned hostile and narrated the true story in the court. She was punished for her subterfuge attitude towards the court and misleading the case, but no charges were levied against Setalvad.
# In 2005, Teesta ordered her close associate Rias khan and others to exhume the bodies of Gujrat riot victims from graves near Pandarwada without the prior permission from the government. The only motive behind this was to destroy the evidences. FIR was filed against her and others on grounds of fabricating false evidence, tampering with evidence, criminal conspiracy and outraging religious feelings. Things were molded so well that SC later on declared the case as "Mala fide".
# In September 2011, Rias Khan, an ex-employee of Teesta Setalvad's Citizen for Justice & Peace (CJP) had filed an affidavit with the Chief Justice of Mumbai High Court for the re-trial of Best Bakery case. In his chronicle affidavit he has exposed that how victims were tortured by Teesta and were forced to give false testimonies in the court.
# Gulburg society was attacked by mobs during post-Godhra riots in 2002. Teesta assured the victims financial help along with reconstruction of their houses and converting the society into a museum. Recently, residents of Gulburg society exposed Setalvad on the basis of RTI queries. Twelve people signed a notice that blames Teesta for collecting huge donations in the name of financial help from various national and international institutions. Till date, more than 1.5 crores of Rupees has been collected but she is not willing to allot it to the worthy people. Residents have also requested to ban the interference of NGOs and outsiders in the programs organized to pay homage to the victims.
Acting as pseudo-white-knight of the sufferers, she made them slide in more troubles. She cooked up stories about the riots and catastrophic slaughters. She created temptation of financial help among the victims and made them stand against the government of Gujarat. What was the motive behind this? BJP was in the Government in Gujarat during 2002. Was it all done to tarnish the image of Narendra Modi? She has always worked with a leaning attitude towards congress and even congress maneuvers her noxious work.
Things became crystal clear after the Special Investigation Team (SIT) submitted its report to the Hon' SC. On scrutinizing the events in detail, the SIT concluded that Setalvad maligned the riot stories. They found that P.C. Pande, the then Police Commissioner of Ahmedabad was helping in hospitalization of the victims instead of helping the mob. SIT also criticized the fraud affidavits, mythical story about the rape of pregnant woman. According to SIT, allegations made by the NGOs were fallacious.
Orphan Zaheera sheikh, another prey of Teesta was punished for entangling the case whereas Teesta is still out of the clutches. Rias Khan, Zaheera and many other allege that Setalvad tortured them and made phony victims march to the courts. But the big question is that why was she doing this? Who all were backing her in these ludicrous doing?
Residents of Gulburg society also demand the justification of the promises that were made to them. According to them NGOs are involved in making money for themselves in the name of providing help to them. She has easily engulfed the money of the impoverished people. It is not only a betrayal of the needy but also a fissure in the trust of those all who have donated the money for the noble cause. What impression does it leave for the future? Our government should take an immediate robust action against this swindler. A wrong message will be sent to her dupers if she will be overlooked again and again.
Teesta is a sea of hypocrisy, treachery and stratagem. In cases like these if the Government is neglecting her despotism then Judiciary should intervene in appropriate manner. She should be charged for misleading the cases and targeting the spotless people as prey. Our incredible government even awarded her with Padma Shri award in 2007. What does our Government want us to learn? To bluff, cheat and spread absurdity? Honor of Padma Shri should be withdrawn from the non-deserving Teesta Setalvad.
Teesta's act speaks aloud of her translucency with politics. The courage with which she dares to do such acts is the result of either insanity or strong power back up. In her case, the history of her links to the political parties dates back to the era of 90's. Anyone can easily make a sound judgment about the false post Godhra riot stories and zero involvement of Gujarat's government in it.
Story of Teesta is not less than a bombshell for the blind trust of the people in our Government. Where Section 66A is charged almost always upon the lackadaisical remarks by the careless netizens, the Government is blindly pardoning her sins.
Time has come to act against this Nazi rule before it annihilates our Nation.
Author : Shweta Puri | Follow the writer twitter.com/drshwetapuri
Share Your View via Facebook
top trend
what next
IBTL Gallery