If Modi was Blamed for Post Godhra, Then Who is Responsible for These Riots?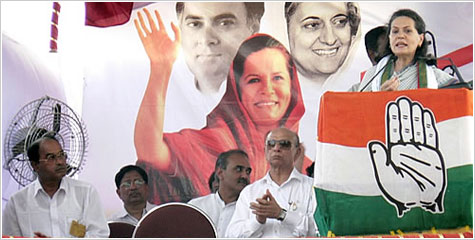 Narendra Modi was cleared of any wrongdoing by the Supreme Court of India of the Godhra 2002 riots. However, the anti-BJP and anti-hindu media constantly blames him. If they blame Modi for the 2002 Godhra riots, then why don't they constantly remind us of all the riots that took place under Congress Government?
Most of the victims in the below riots were members from the Hindu community, but the media doesn't feel they need to remind us about these riots and will continue to blame anyone associated with BJP or that has relations with Hinduism.
To be fair, the media should remind us of the ruling governments in these riots and make sure that they do not stop until the Supreme Court of India has cleared them just as they did for Modi.
1964 Communal riots in Rourkela & Jamshedpur | 2000 Killed |
Ruling party : CONGRESS
- - - - - - - - - - - - - - - - - - - - - - - - - - - - - - - - - - - - - - - - - - - - - - - - - - - - - - - - - - -
1947 Communal riots in Bengal | 5000 Killed |
Ruling party happened to be CONGRESS
- - - - - - - - - - - - - - - - - - - - - - - - - - - - - - - - - - - - - - - - - - - - - - - - - - - - - - - - - - -
August 1967 | 200 Killed | Communal riots in Ranchi |
Party ruling again CONGRESS
- - - - - - - - - - - - - - - - - - - - - - - - - - - - - - - - - - - - - - - - - - - - - - - - - - - - - - - - - - -
1969 | Communal riots in Ahmedabad | More than 512 Killed |
Ruling party happened to be CONGRESS
- - - - - - - - - - - - - - - - - - - - - - - - - - - - - - - - - - - - - - - - - - - - - - - - - - - - - - - - - - -
1970 | Bhiwandi communal riots in Maharashtra | Around 80 killed |
Ruling party CONGRESS
- - - - - - - - - - - - - - - - - - - - - - - - - - - - - - - - - - - - - - - - - - - - - - - - - - - - - - - - - - -
April 1979 | Communal riots in Jamshedpur, WB | More than 125 killed
Ruling party CPIM (Communist Party)
- - - - - - - - - - - - - - - - - - - - - - - - - - - - - - - - - - - - - - - - - - - - - - - - - - - - - - - - - - -
August 1980 | Moradabad Communal riots | Approx 2000 Killed |
Ruling Party CONGRESS
- - - - - - - - - - - - - - - - - - - - - - - - - - - - - - - - - - - - - - - - - - - - - - - - - - - - - - - - - - -
May 1984 | Communal riots in Bhiwandi | 146 Killed , 611 Inj |
Ruling party CONGRESS | CM – Vasandada Patil
- - - - - - - - - - - - - - - - - - - - - - - - - - - - - - - - - - - - - - - - - - - - - - - - - - - - - - - - - - -
Oct 1984 | Communal riots in Delhi | 2733 Killed |
Ruling party CONGRESS
- - - - - - - - - - - - - - - - - - - - - - - - - - - - - - - - - - - - - - - - - - - - - - - - - - - - - - - - - - -
April 1985 | Communal riots inAhmedabad | 300 Killed |
Ruling party CONGRESS
- - - - - - - - - - - - - - - - - - - - - - - - - - - - - - - - - - - - - - - - - - - - - - - - - - - - - - - - - - -
July 1986 | Communal violence in Ahmedabad | 59 Killed |
Ruling party CONGRESS
- - - - - - - - - - - - - - - - - - - - - - - - - - - - - - - - - - - - - - - - - - - - - - - - - - - - - - - - - - -
Apr-May 1987 | Communal violence in Meerut , UP | 81 killed |
Ruling party CONGRESS
- - - - - - - - - - - - - - - - - - - - - - - - - - - - - - - - - - - - - - - - - - - - - - - - - - - - - - - - - - -
Feb 1983 | Communal violence in Nallie, Assam | 2000 killed |
PM – Indira Gandhi (CONGRESS)
Share Your View via Facebook
top trend
what next
IBTL Gallery