Pending tax of Hasan Ali could feed 10 Crore Indians for 6 months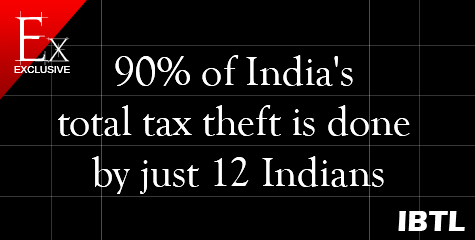 CAG has said that 90% of the India's pending income tax (I-T) payments are owed by just 12 individuals. The list is topped by the infamous Hasan Ali Khan with a figure of 50,345.73 Crore.

The amount of tax that Hasan Ali Khan has to pay is sufficient to feed 10 crore rural poor for over 6 months (@ Rs. 26 per day, the rural poverty line). Given per capita annual income of India at about Rs. 54000, this amount is equivalent to the total annual income of 93 lakh average Indians, or total monthly income of over 11 Crore average Indians.

Second spot is claimed by Chandrika Tapuriah, wife of Kashi Nath Tapuria, with a figure of 20,540.83 Crore. Third come Harshad Mehta with 15944.38 Crore. All these demands are categorised as unrealisable.

Others in the list include Kashinath Tapuriah (Rs 602.80cr), A D Narrotam (Rs 5,781.86cr), Hiten P Dalal (Rs 4,200.04cr), Jyoti H Mehta (Rs 1,739.57cr), Ashwin S Mehta (Rs 1,595.51cr), B C Dalal (1,535.89cr), S Ramaswamy (Rs 1,122.48cr) and Uday M Acharya (Rs 683.22 cr).
Share Your View via Facebook
top trend
what next
IBTL Gallery