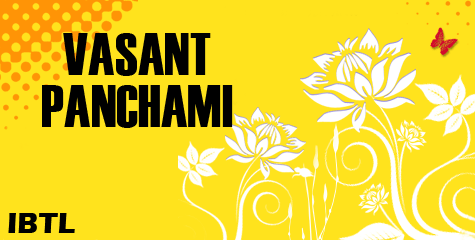 Saraswati Puja is celebrated on Jan. 28, 2012. This festival glorifies the Goddess Saraswati, patron of knowledge, music and the arts. It is celebrated on the fifth day of the Hindu lunar month of Magh. This celebration coincides with the festival of Basant Panchami, which signifies the end of the winter season, and the beginning of spring.

Yellow is the predominant color of Basant Panchami as flowers bloom and the harvest ripens. Men and women also wear yellow clothing on this day, making it a very colorful day. A kite festival is held each year to welcome the spring. Young boys and girls participate enthusiastically, making the sky a colorful sight.

Saraswati Vandana (invocation)

Ya kundendu
Ya Kundendu Tushaara Haara Dhavalaa
Ya Shubhra Vastraavrita
Ya Veena Vara Danda Manditakara
Ya Shveta Padmaasana
Ya Brahma Achyutaha Shankara Prabrithibhih
Devai Sadaa Poojitha
Saa Maam Paatu Sarasvathi Bhagavati
Nishyesha Jyaadyaapaha

Oh Goddess Saraswati, who is fair as a jasmine flower, the moon or a snow flake, who is dressed in white and whose hands are adorned by veena, who is seated in a white lotus, to whom Brahma, Vishnu and Maheshwara pray, please protect us.


Share Your View via Facebook
top trend
what next
IBTL Gallery