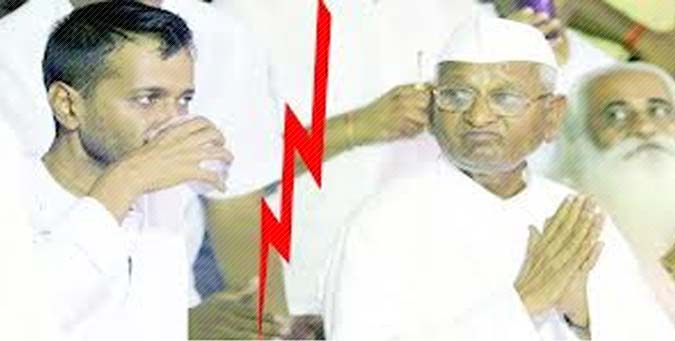 1. Why Arvind Kejriwal & his wife were never transferred out of Delhi in their entire career if they were fighting against Corrupt Govt. unlike Ashok Khemka or Durga Shakti?
2. What are Kejriwal's achievements as an IRS Officer?
3. What is his stand on Kashmir, Indian Army and Hindu Terrorism with respect to Bhushan's comments?
4. What is the stand of Aam Aadmi Party on Ram Janmabhoomi issue?
5. What does AK think of the Martyrdom of Mohanchand Sharma in Batla House?
6. What had Narendra Modi got to do in his speech and banners at Jantar Mantar when Sikhs were protesting against Sajjan Kumar?
7. Why dreaded Maoist leaders such as Binayak Sen, who have been convicted by Court, are in AAP core Reforms team?
8. Imam Bukhari who has dozens of arrest warrants against him and was openly seen for calling for Islamic Rule in India, Kejriwal has been seen with him on occasions, would he clarify his relations with him?
9. Is there any personal reason why Kejriwal chose not to speak against Navin Jindal and Pawan Bansal on matters of Scams and Corruption?
10. Kejriwal intelligently did an expose on Nitin Gadkari naming him in an irrigation scam, but he really didn't mention that it was Sharad Pawar & family which was in power for over a decade in Maharashtra
11. What was the reason that Bharat Mata picture was removed in later anshans/protests by Kejriwal
12. What was the reason for his Media Byte - "We dont want support from communal people" on question asked by a journalist about RSS providing food during their Anshan when at a later stage, AAP workers who went for Relief work in Uttarakhand, were found gobbling food in Baba Ramdev's camp, which was meant for Flood Victims?
13. Why is Kejriwal utterly silent on Himachal CM Virbhadra Singh of Congress, when he faced so many serious allegations?
14. Who asked Kejriwal to go on Aamaran Anshan (fast unto death) and later break his fast by drinking water from a Steel Glass (he wasn't asked for either of the two)
15. What was the reason of him for writing a letter to Muslims saying Batla house encounter was fake and Ishrat Jahan was an innocent who was killed in Fake encounter?
16. Further Why did he mention that "many innocent Muslims are killed in Gujarat" in his letter, when he does not have proof that those were fake.
17. Also why does Kejriwal handpick Gujarat in citing examples of encounters on terrorists when the number of encounters in Congress ruled Maharashtra and AP, north eastern states and Uttar Pradesh are much higher?
18. Even when it came to UP Riots, Kejriwal blamed Modi and Amit Shah and faintly mentioned Samajwadi Party, when in reality 2 Congress ex MPs were booked and BSP, SP MPs were found inciting violence. Why this soft corner in not naming Congress responsible for UP Riots?
19. Why did Kejriwal not campaign for the BJP govt. of Uttarakhand in the last Assembly elections, as they had promised even when they passed exactly the same Lokayukta Bill that team Anna wanted, although Kejriwal is silent on Congress removing most of its content from the bill after it came to power last year in Uttarakhand.
20. During his tenure as IAS officer, how many corrupt people did Arvind kejriwal bust? He says corruption is deep rooted, therefore he must have busted a lot of corrupt officials during his tenure as IAS officer
21. He set up an Internal Lokpal to investigate Corruption of AAP members such as Mayank Gandhi, Damania etc. How was the process carried out and how is Internal Lokpal of AAP any different than CBI investigating Congress?
22. There were allegations on Kejriwal that he siphoned off extra salary during his tenure as IAS officer. He refused the charges, but returned the extra salary he had taken to the department. If he had not taken illegal salary why did he return it?
23. AAP was forthcoming in demanding investigation of encounters of alleged terrorists Ishrat Jahan and Shahzad of Batla house. Why did he not ask for investigation of alleged murder of RTI activist & AAP member Santosh Koli?
24. What was the need for AAP leader to work with Congress candidate's husband Sanjeev Bhatt against Narendra Modi just before Gujarat election in 2012 to do a fake expose which was later quashed
25. Lastly, why is AAP not responding to RTI queries, including convicted people in its Core Reforms team, when it claims to support RTI for political parties and the Supreme Court ruling?
Authors : BindaasBol | ShakSingh | Suyash75
Share Your View via Facebook
top trend
what next
IBTL Gallery