80 is just a number, proves young-at-heart APJ Abdul Kalam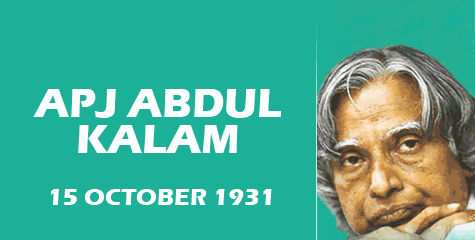 At 80, and an icon for the entire India, be it a village girl, or a corporate new joinee. It is not usual to find a senior citizen being mobbed by hundreds of children but this happened as former President APJ Abdul Kalam walked into the jampacked auditorium. The grand old missile man of India, who was just a few hours away from turning an octogenarian, obliged everyone and walked up to the stage shaking hands with the gathering and flashing his beaming smile.
Abdul Kalam who arrived here after attending a private function in Malumachampatty appeared tired after a hectic day. But the moment he started his address, Kalam was once again full of energy and he elaborated on his vision for Lead India2020 and the achievements of its Coimbatore chapter. Over nine thousand students from various universities, schools and colleges in the city had come to the Codissia Grounds to catch a glimpse of Abdul Kalam and listen to his words.
"In the last one decade, I have met about 12 million youth all over the world and their power and capabilities never cease to surprise me," said APJ Abdul Kalam. Carrying on with his interaction with the students in his unique style, Kalam asked how many of them wanted to become doctors, engineers and IAS officers. He had an extra option for the youth as he asked how many of them wanted to become entrepreneurs. During the Q&A session, the students sought his suggestions and opinions on various issues ranging from education to Gandhian values in everyday life. "
Share Your View via Facebook
top trend
what next
IBTL Gallery