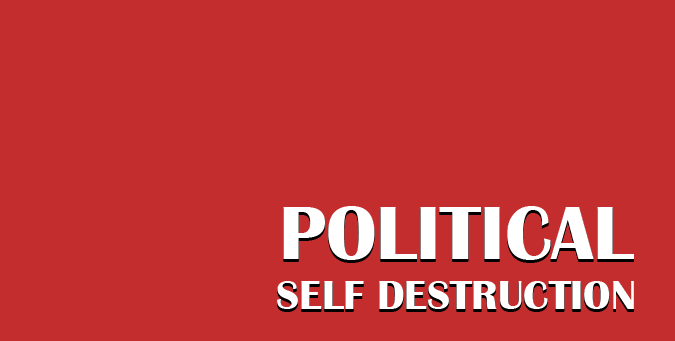 The Gujarat 2002 ghosts have haunted the BJP & Narendra Modi in particular because of a high decible biased campaign by media with help of Left-Lib NGO cottage industry. These ghosts have been put to rest last week by the SC appointed SIT verdict clearing NaMo & others named by Zakia Jafri of criminal conspiracy. It also brought an end & there by exposed the NGO cottage industry's malafide intentions sponsored by the congress. The congress is more scared of Narendra Modi the person than BJP its principle opponent. The reasons are many, but some, that are very visible to a common man are the no nonsense attitude of NaMo. He did not let the shrill vilification campaign affect his work or that of his govts. He achieved what many state chief Ministers & Prime ministers of this country have dreamed to achieve. He put the state of Gujarat on the international Map as an investor friendly state. He has outdone every other state on development in spite of no coperation from the center & without any entitlements or sops for any religion / caste based community. All his schemes were for the people of Gujarat & not anyone in particular. This is very much in contrast to what we have seen elsewhere in the country. The congress, SP, BSP and almost all other parties are racing hard to please the minorities to come to power & there by have curtailed the growth of their states in totality.

The congress is worried that given an opportunity Mr.Modi will change the dynamics of their own minority appeasement politics with his "appeasement for none & development for all" agenda. The congress and other secular parties which thrive on minority appeasement plank see this as a major threat & hence unite to keep Narendra Modi away from Delhi. The latest comments on Narendra Modi by Delhi CM Sheila Dixit if he ever comes here he will be stoned by people while campaigning for congress in local body elections in a minority locality in Delhi tells the story of how worried are congress abt NaMo coming to Delhi. The BJP on its part is not helping the matters for NaMo at all by falling to the cheap thrills & dirty tricks of the congress. There is a section of BJP who have no political capital whatsoever in their respective states but have forged their way into the elite power club of Delhi who covertly support the congress agenda to keep NaMo away. These vested interests know for sure that they will have no role in NaMo's vision & agenda ever. It is sad that such individuals have become bigger than the party today in the central leadership of BJP.

BJP president Nitin Gadkari has failed to live upto the expectations of the party cadres & sympathisers who matter the most. There has not been a single achievement that party has secured under him till date. He first failed to control the anti Yeddyurappa campaign by Ananth Kumar & co in Karnataka. He failed to get any significant electoral gains for the party. Infact the party has lost more ground under his leadership. His gambles in UP have proved to be very very costly. And in this backdrop i thought the latest RS nominations fiasco was the last nail in his on going string of failures. But then came the surprise from the tweet of a Journo Sisir Gupta.

Sancheti or no Sancheti. RSS all set to repeat Gadkari as BJP President for the second term.

— Shishir Gupta (@sisir_gupta) April 15, 2012

The BJP constitution doesnt have provisions for a 2nd term to the president. Its shocking & very surprising that Nagpur wants to amend / tweak party norms to give Gadkari a second term. It will be very disappointing and a sad precedent to be set if this is true. How can a man with so many failures be rewarded a second term? What message is the party conveying to the grass roots? Also equally shocking was a second tweet from Sisir on how LKA is blocking the reentry of Yeddyurappa.

Party patriarch stands like a wall between BJP reinstalling Yeddyurapa in Karnataka.

— Shishir Gupta (@sisir_gupta) April 15, 2012

Its a well known fact that Yeddyurappa was a victim of a internal political rivalry. Ananth Kumar who is very close to LKA was never in favor of Yeddyurappa as it undermines his own political stature in his own state. Its sad to see the Patriarch who has single handedly built this party from the scratch now resorting to such silly politicking.

On one hand we have a formidable leader in Narendra Modi who is most favored by cross to be the next PM of the country & get us out of the mis governance subjected to by the UPA. And on the other hand the party seems to be in a self destruction mode. The irony is in the last 10 years the party has been losing ground very fast while its leader Narendra Modi has been topping the charts in all aspects. All i can say , wish and pray that Nagpur rethinks its decision (if it has decided to give 2nd term to NG) and better sense prevails.......

Previous Opinion # Uttar Pradesh voter Packs off (white) Elephants

Author : Naveen Gnosis | Follow the writer on twitter.com/emanin
- - - - - - - - - - - - - - - - - - - - - - - - - - - - - - - - - - - - - - - - - - - - - - - - - - - - - -
Disclaimer: The author is a commentator on issues of national interest. These are his personal views and do not necessarily reflect IBTL's opinion.
Share Your View via Facebook
top trend
what next
IBTL Gallery