Maoists blast rail track, torch mobile towers : Bihar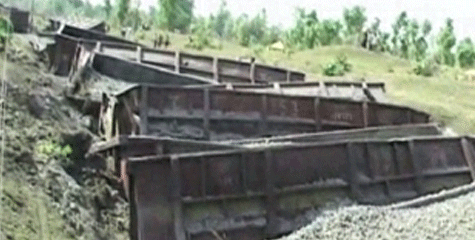 Suisa /Palamu, (ANI), In yet another act of violence, Maoists blast a railway track that caused derailment of two wagons of a goods train in Suisa district of Jharkhand. Two out of the 30 wagons in the train were hit badly by the blast while others were mildly damaged.

Eyewitnesses said that they heard a blast and informed officials about the incident. Officials in the district swung into action and tried clearing off the debris at the accident site. Meanwhile, in another incident rebels in Palamu district of the state forced a family out of their houses on grounds of their relatives being police informers.

Share Your View via Facebook
top trend
what next
IBTL Gallery