We will provide quality Professional education in Hindi : Shivraj Singh Chauhan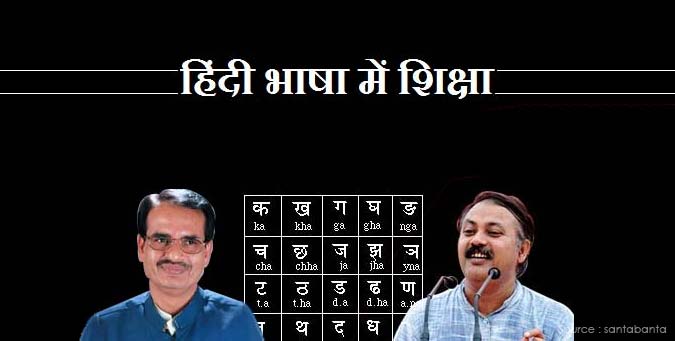 The BJP government of Madhya Pradesh, in a landmark decision, has decided to start giving education of professional courses like Engineering & Medical in Hindi. Chief Minister Shivraj Singh Chauhan announced this historical decision of the government in a meeting of the Higher Education Department.

हिंदी में पढ़ें : हम कराएँगे हिंदी में एमबीबीएस और इंजीनियरिंग की पढाई
Chief Minister Chauhan said that "We have noticed that many intelligent students are deprived of quality professional education only because they don't know English. This is because of which we have decided that we will provide professional education in Hindi as well.

Countries like Japan & China, have given their students education in their mother language for centuries, If they don't lag behind, how is it possible that our youth will be behind anybody else, if he gets education in his mother language. We are confident that the youth of our state will set new records of success after taking degrees in Hindi."

Shri Chauhan said this in the meeting of the Higher Education Depatment. He directed department officials to accelerate the formalities of starting the Hindi University. He said "We are not against any language, but this is a worrying thing if a student is denied good education just because he doesn't know a particular language.

We want that Hindi should become the frontrunner of the coming revolution in University Education." He also told the people present that land for proposed university has been chosen in Khurd village near Raisen, about 15 kilometres away from the capital. Also, a proposal has already been sent to the Governor regarding appointment of Vice Chancellor for the proposed University.

It is to be noticed that Swami Ramdev is also fighting for the cause of starting professional education in Indian languages for many years.
Share Your View via Facebook
top trend
what next
IBTL Gallery