Apple is still at top, more than 2 lakh iPhone 4S sold in the first 12 hours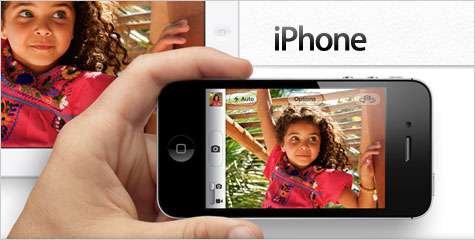 The iPhone 4S, which was unveiled on Tuesday and immediately underwhelmed fans who had hoped for a revolutionary design, still remained a hot cake. AT&T sold more than 200,000 sets in the first 12 hours and said it had seen "extraordinary demand" for a gadget unveiled a day before the death of Apple co-founder Steve Jobs.
iPhone 4 was the fastest-selling mobile in Apple's history, with 1.7 million devices selling in the first three days. Phones based on Google Inc's Android — such as Samsung's Galaxy — are providing heightened competition just as a new CEO, Tim Cook, takes the reins. Also, comparisons are now difficult to make as iPhone is now carried by three wireless operators, AT&T, Verizon Wireless and Sprint versus just one, AT&T.
The Wall Street analysts, however, are betting that hardware updates and software enhancements, including a well-reviewed voice-recognition software system, will pull in buyers. Some analysts say people seeking to commemorate the legacy of Apple's iconic co-founder may scoop up the very last iPhone to be unveiled in his lifetime, giving sales a bump. Some analysts expect Apple to sell about 27 million to 28 million iPhones in the October-December quarter.
Share Your View via Facebook
top trend
what next
IBTL Gallery