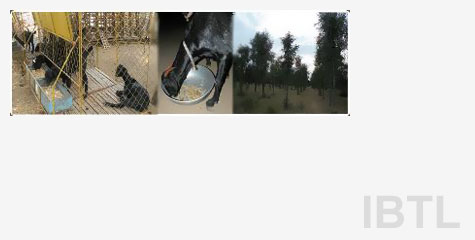 As the traditional ways of goat and sheep rearing are not much liked by new generation, the capable village youths are opting for occupation other than agriculture and migrating to other places in search of sustainable livelihood. A great visionary Narayanrao Deshpande from Sangli region decided to find an effective solution to the problem and laid the foundation for Sheti Pariwar Kalyan Sanstha in 1975. Now Sheti Pariwar Kalyan Sanstha has entirely changed the definition of livestock rearing in Sangli district.

Atpadi village in Sangli district is a drought prone area of Maharashtra. Agriculture is mainly rainfed. Due to all these challenges, goat and sheep rearing is quite popular because of its economical support to the farmers. Goat is mainly reared for meat and sheep is preferred for wool; for weaving blankets and other articles that are traditionally popular in these regions. As goat rearing was a traditional occupation, the methods followed were also traditional. The traditional way of goat rearing required much time and efforts.

Narayanrao Deshpande from the same region was quite familiar with these challenges. Though he was not much qualified academically but was filled with innovative ideas and courage to do something new which would help society at large. He established Sheti Pariwar Kalyan Sanstha for agricultural development and other allied activities to address the livelihood challenges. Initially, the sanstha started some experiments with stall-fed goat farming. This experiment was a big time hit, as till then nobody had ever thought of stall fed goat farming. Along with this, Deshpande also started developing the breed, wherein Osmanabadi breed of goat was maintained and by selection method, its breed development activity was started.

The systematic innovation in the traditional methodology has helped developing a commercially and environmentally viable option, which is also acceptable to masses. In the year 1985, Deshpande also tried some experiments of cultivating some trees which would be specifically used as fodder for the goats. These varieties of plants were easily grown on dry and waste land. Sheti Pariwar is now known for imparting training in stall fed goat rearing and breed development. It is also offering a variety of training programmes in new agricultural methodologies and agro allied activities.

Khillar Cow is an Indigenous breed found in drought prone areas of Maharashtra. These bulls are good for farm use. Maintaining pure line breed and conservation of breed through selection method to develop a DNA through traditional Knowledge are the tasks undertaken.

Fodder development

Plantation of trees like Anjan, Babool, Neem, Shivan, Pimpran, Ber (bor) is done on waste land that is purely rain fed. Grass of specific varieties like Marwel, Pavana, Styllo are cultivated below the trees that are used as a fodder for goat. Community-based fodder development programme is one of the unique activity initiated by Sheti Pariwar in which along with people's participation, a common plantation is done on the waste land. The fodder from common area is used by the village.

Sheti Pariwar has also explored options that can provide easy nutrition to the cattle from the available resources. A single bhakri which is made from maze, jowar, soybean, mineral mixture and common salt can meet the nutritional needs of the goat, at a very affordable cost and that too from locally available resources.

Krishi Narayani Dayanandini

Krishi Narayani Dayanandini is a diary which helps the farmer to keep the record of each and every item that is used for cultivation e.g. what crop has been selected in which farm, manures that have been used and their cost, labour charges, growth of the crop, observation, treatment done for any pest attack, etc.

Training

Sheti Pariwar believes in implementation of appropriate technology at the grass root level. Hence a systematic and scientific module of training has been developed which not only trains the farmer, but also makes them knowledgeable enough to make best out of the available resources. Sheti Pariwar provides training in goat rearing, cow rearing, fodder development, agro processing, agro allied training, milk processing, vermi compost, grading of grains and Participatory Rural Appraisal(PRA).

Contact:

Sheti Pariwar Kalyan Sanstha
Deshpande Mala
Post Atpadi , District Sangli-415301
Maharashtra, India
Phone no: 0234 3221314,
Prasad Deshpande-9423037094
Shubhada Deshpande-9423870594
E-mail- [email protected]
[email protected]

How to reach:

By air: The nearest major international airport is located at Mumbai and it is situated at a distance of 390 km from Sangli. Pune airport is located around 237 km from the city of Sangli.
By train: Miraj Junction and Sangli Junction are the two main stations and they are connected to different places such as Delhi, Mumbai, Agra, Ahmadabad, Pune, Bangalore and many other cities.
By bus: Sangli is well connected by MSRTC buses from different cities such as Pune, Mumbai, Aurangabad, Nasik, Kolhapur, Goa, Hyderabad and a few other cities. There are many private buses that are available as well.
... ...
Share Your View via Facebook
top trend
what next
IBTL Gallery