Akhanda Bharat Darshan, a virtual pilgrimage to undivided Bharat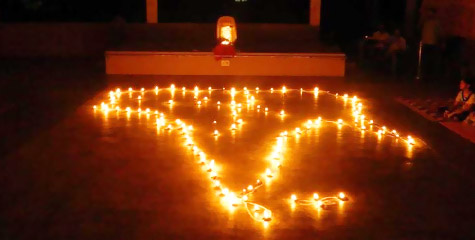 Yugachethana a youth organisation in Kochi (Ernakulam district, Kerala), did a unique program named "Akhand Bharat Darshan" yesterday (14th August 2012). A big map of Akhand Bharat was drawn on the floor and 32 sacred places were marked and students placed "deepam" on each places.

A brief description about the History and importance of each sacred places was also given. More than a hundred students participated in the function. Bharatmata Pooja was also conducted.They also celebrated Independence day by doing a poster campaign in T.D.High School,Mattancherry today during the school's Independence day celebrations.


Share Your View via Facebook
top trend
what next
IBTL Gallery